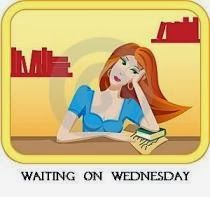 Waiting on Wednesday is a weekly meme hosted by Jill from Breaking the Spine that spotlights upcoming releases we are eagerly awaiting!
Title: #Poser (The Hastag Series #5)
Author: Cambria Hebert
Expected Publication Date: August 18, 2015
Blurb:
Posers gonna pose
I am a man who had nothing, but found everything.
I'll never go back to nothing ever again.
I vowed to protect her, and that's exactly what I'm gonna do.
The pictures I stumbled upon haunt me still, the secret I shoulder is heavy.
They say secrets put distance between two people, but the truth is far more destructive than keeping it will ever be.
I won't ever tell. She can't ever know.
When I look in the mirror my reflection is of who I'm afraid I'll become and not the man I am.
It makes me feel like a poser, no better than all the others pretending to be exactly who they aren't.
How does a man keep it together when everything is unraveling right here in his hands?
I didn't start any of this.
I never asked for it.
But it came knocking at my door.
When secrets and threats knock, I don't hide.
I open the door.
Because the best way to take down a poser is to be one.
Cambria Hebert is a latte sipping author of the Heven & Hell series, the Death Escorts series, and the Take It Off series. She loves a caramel latte, hates math and is afraid of chickens (yes, chickens). She went to college for a bachelor's degree, couldn't pick a major and ended up with a degree in cosmetology. So rest assured her characters will always have good hair. She currently lives in North Carolina with her husband and children (both human and furry) where she is plotting her next book. You can find out more about Cambria and her work by visiting
http://www.cambriahebert.com
"Like" her on Facebook:
https://www.facebook.com/pages/Cambri...
Follow her on Twitter:
https://twitter.com/cambriahebert
Pinterest:
https://pinterest.com/cambriahebert/p...
Cambria website:
http://www.cambriahebert.com