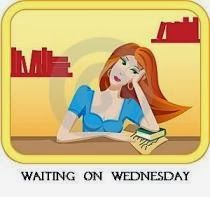 Waiting on Wednesday is a weekly meme hosted by Jill from Breaking the Spine that spotlights upcoming releases we are eagerly awaiting!
Title: Evolution (Extraction #3)
Author: Stephanie Diaz
Publisher: St. Martin's Griffin
Expected Publication Date: September 8, 2015
Blurb:
The final book in the brilliantly paced Extraction series. About a fearless girl who wins escape from a brutal life only to find herself battling to save her planet from destruction.
THE FIGHT FOR THEIR LIVES STARTS NOW
Clementine and Logan's world is on the brink of destruction. An army of aliens from the distant planet Marden has arrived with a massive fleet of battleships, intent on finally putting an end to an age-old war. With the Alliance headquarters reduced to rubble and one of the rebel leaders close to death, Clementine and her friends have no choice but to retreat to the Core to escape the alien ships attacking the Surface.
But safety in the Core means forming a temporary alliance with their sworn enemy. Though he's a ruthless man they cannot trust, striking a bargain with him—his pardon in exchange for their help defeating the Mardenites—seems the only way the rebels might survive. The only way that Clementine and Logan might finally live in peace. But their hope for peace is short lived as they soon find out that Marden's force is more powerful than anyone anticipated, with weapons and technologies never before seen on Kiel. Unless old feuds can be set aside long enough for a diplomatic solution to be found, all of Kiel's people will be destroyed, and all of Clementine's sacrifices will mean nothing.
With pulse-pounding twists and turns, the stunning conclusion to the Extraction series will leave you breathless!
Twenty-two-year-old Stephanie Diaz wrote her debut novel, Extraction, while studying film at San Diego State University. When she isn't lost in books, she can be found singing, marveling at the night sky, or fan-girling over TV shows.
Visit her online at
www.stephaniediazbooks.com
. Follow her on twitter: @StephanieEDiaz.