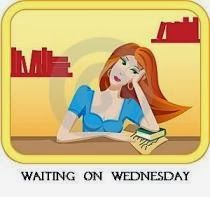 Waiting on Wednesday is a weekly meme hosted by Jill from Breaking the Spine that spotlights upcoming releases we are eagerly awaiting!
Title: The End Game
Author: Kate McCarthy
Blurb:
"Professional athletes are pillars of their respective communities. They are heroes in the eyes of boys and girls and are expected to conduct themselves in a manner that positively represents their community."
The public loves a good scandal. Seeing someone fall from the pinnacle of success makes a great headline. No one knows that better than I do. What started out as a promising career in college football, spiraled into scandal and shame.
But being a hero is easier said then done. Especially when there are those who expected to see the great Brody Madden fail. I craved nothing except being the best—willing to do anything to prove them wrong. But I went too far, and I tried too hard, and it broke me.
"At the time of going to print, Jordan Elliott was unavailable for comment."
I met Brody Madden in my senior year of college. An Australian native on an international scholarship, I was the female soccer sensation with stars in her eyes and no room for a hotshot wide receiver with a chip on his shoulder.
But a heart bursting with ambition and a driving fire to succeed isn't made of stone. I became his strength, his obsession, and the greatest love of his life. Only I wasn't there when he needed me most.
This is a story about love and a game that takes everything. Where the path to glory is paved with sacrifice. Where pressure makes you, or breaks you, and triumph is born in the ashes of failure. Where two people's end game will change everything.
Kate McCarthy grew up in a small town outside of Port Macquarie, Australia. Raised in a house just a short walk to the beach, Kate enjoyed the peaceful, relaxed atmosphere and friendships that come from being raised in a friendly, small town area.
She now resides in Brisbane, Australia, a city in the state of Queensland where she works as an accountant, along with a sideline wedding cake business and her writing.
She is married with two children, has two dogs and house in the suburbs, and a pile of friends and family dotted all over the country that help keep her sane.
When she's not busy running after naughty kids, filthy dogs, crunching numbers, piping buttercream and writing books, you can find her curled up in bed in the early hours of the morning reading new books and re-reading old favourites. Her favourite books are the Black Dagger Brotherhood series by J.R. Ward in which she longs to eventually join the brotherhood and change her name to Phierce Mutha.
Please feel free to friend request Kate on Goodreads :D