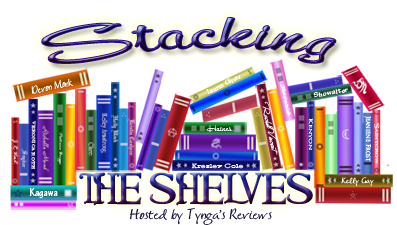 Stacking The Shelves is a weekly meme hosted by Tynga's Reviews. It is all about sharing the books you are adding to your shelves, may it be physical or virtual. This means you can include books you buy in physical store or online, books you borrow from friends or the library, review books, gifts and of course ebooks!
I had the fortune of going to Book Expo America this week! I have to say that I wasn't as organized as I usually am (no excel spreadsheet, or anything like in past years). So I did miss a few things I would have liked. But all in all I'm happy with my haul and I had a good time seeing lots of friends!
Waiting in line with Zach from Zach's YA Reviews and the most awesome Kelly Hager (a fellow publicist at Spencer Hill Press).
My author's books on display at the Spencer Hill Press section of the Midpoint Booth!
Day#1 Haul:
Day #2 brought me giving up commuting by train and just driving my car into the city. The traffic sucks but I didn't have to worry about making sure I caught the train in time!
Lisa Amowitz's signing! And since I'm her publicist, I had the honor of being with her while it happened! All the books went!
And I got to meet the lovely Marrisa Meyer (for the second time) as she signed Fairest! Which means I can give away my other copy that is sitting on my shelf! Keep a look out for that!


Day #2 Haul:
Day #3 came with all kinds of things: Seeing James Paterson, meeting Abbi Glines, lunch with the fabulous Sherry D. Ficklin, and hanging with the fabulous Lisa Amowitz!
Day#3 Haul:
PHEW! I'm exhausted!
So what did you get this week?