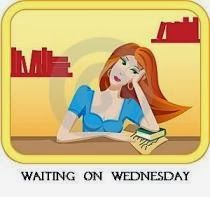 Waiting on Wednesday is a weekly meme hosted by Jill from Breaking the Spine that spotlights upcoming releases we are eagerly awaiting!
Title: The Revenge Playbook
Author: Rachael Allen
Publisher: HarperTeen
Expected publication date: June 16, 2015
Blurb:
Don't get mad, get even! In this poignant and hilarious novel, Rachael Allen brilliantly explores the nuances of high school hierarchies, the traumas sustained on the path to finding true love, and the joy of discovering a friend where you least expect.
In the small town of Ranburne, high school football rules and the players are treated like kings. How they treat the girls they go to school with? That's a completely different story. Liv, Peyton, Melanie Jane, and Ana each have their own reason for wanting to teach the team a lesson—but it's only when circumstances bring them together that they come up with the plan to steal the one thing the boys hold sacred. All they have to do is beat them at their own game.
Brimming with sharp observations and pitch-perfect teen voices, fans of Jenny Han and Sarah Mlynowski are sure to fall head-over-heels for this sharp tale—by the author of 17 First Kisses—about the unexpected roads that can lead you to finding yourself.
Quick bio:
Rachael Allen lives in Atlanta, GA where she's working furiously on her PhD in neuroscience. When she's not doing science or writing YA, you can find her chasing after her toddler and her two sled dogs. Her debut YA novel 17 FIRST KISSES, is forthcoming from Harper Teen. Rachael may or may not have had 17 first kisses...luckily she doesn't kiss and tell.
More stuff about me:
- I love reading and writing YA.
- I'm represented by the fabulous Susan Hawk of The Bent Agency.
- Laurie Halse Anderson recently gave me writerly advice on a post-it, and it was the culmination of my being.
- I'm obsessed with football. Playing flag football, watching pro football (Falcons Rise Up!), being a belligerent Georgia Tech Yellow Jackets fan, and playing fantasy football with my family.
- I have held a human brain. (It was during anatomy lab. I'm not, like, a serial killer.)
- I'm such a wuss, I get scared watching the previews for horror movies. Seriously, when a scary commercial comes on, I squeal and frantically jab the fast forward button on our DVR remote.
- My debut 17 FIRST KISSES comes out on June 17th, 2014, and according to a friend on Twitter, it's about: "kissing & making mistakes & kissing and friendships & kissing & girls figuring shit out w/o hating each other & kissing." Which I feel is pretty accurate :)
- I love reading about strong female protagonists, fully imagined worlds, rebellion against the establishment, neurodegenerative diseases, and makeover montages - though probably not all in the same book.
- Some writers I love: Laini Taylor, Sarah Ockler, Laurie Halse Anderson, John Green, Libba Bray, Suzanne Collins, E. Lockhart, Kody Keplinger, Sarah Dessen, Lauren Myracle, Stephanie Perkins, Rainbow Rowell, I could go on forever.