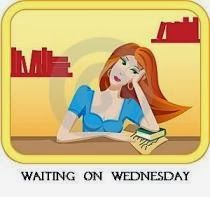 Waiting on Wednesday is a weekly meme hosted by Jill from Breaking the Spine that spotlights upcoming releases we are eagerly awaiting!
Title: Untamed (Splintered #3.5)
Author: A.G. Howard
Expected Publication Date: January 2016
A post-Ensnared collection of three stories—available in both print and e-versions.
The headlining short story, Six Impossible Things, takes readers into Alyssa's future, via new and deleted scenes, to offer a deeper understanding of the decisions made at the close of Ensnared. It's an extended, detailed version of the epilogue and beyond. Two bonus stories, The Moth in the Mirror and The Boy in the Web, delve into the past.
Together, this collection provides a "director's cut" glimpse into the past and futures of your favorite Splintered characters.
A.G. Howard was inspired to write SPLINTERED while working at a school library. Her pastimes are reading, rollerblading, gardening, and family vacations which often include impromptu side trips to 18th century graveyards or condemned schoolhouses to appease her overactive muse.
SPLINTERED & UNHINGED, books 1 & 2 of her urbanized /gothic Alice in Wonderland series, are now available from Amulet Books. Book 3, ENSNARED, launches 2015.