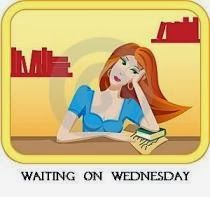 Waiting on Wednesday is a weekly meme hosted by Jill from Breaking the Spine that spotlights upcoming releases we are eagerly awaiting!
Title: While You Were Gone (Duplexity #2)
Publisher: Alfred A. Knopf Books for Young Readers
Expected Publication Date: August 4, 2015
An artist without a cause meets a rebel without a clue.
Eevee is a promising young artist and the governor's daughter in a city where censorship is everywhere and security is everything. When a fire devastates her exhibition—years in the making—her dreams of attending an elite art institute are dashed. She's struggling to find inspiration when she meets Danny, a boy from a different world. Literally.
Raised in a foster home, Danny has led a life full of hurt and hardship until a glitch in the universe changes everything. Suddenly Danny is living in a home he's never seen, with parents who miraculously survived the car crash that should have killed them. It's like he's a new Danny. But this alternate self has secrets—ties to an underground anarchist group that have already landed him in hot water. When he starts to develop feelings for Eevee, he's even more disturbed to learn that he might have started the fire that ruined her work.
As Danny sifts through clues from his past and Eevee attempts to piece together her future, they uncover a secret that's bigger than both of them. . . . And together, they must correct the breach between the worlds before it's too late.
Amy K. Nichols has been crafting stories for as long as she can remember. She is the author of YA science fiction novel Now That You're Here, to be published by Knopf December 9, 2014. The follow-up, While You Were Gone, will be published in 2015. She is mentored by award-winning crime novelist James Sallis and lives on the edge of the Sonoran desert with her husband and children. Amy is a member of SCBWI and SFWA, as well as the Class of 2K14 debut authors. Visit her online at
http://www.amyknichols.com
.