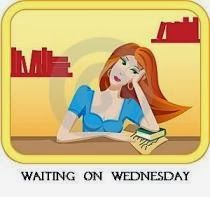 Waiting on Wednesday is a weekly meme hosted by Jill from Breaking the Spine that spotlights upcoming releases we are eagerly awaiting!
Title: Halfway Perfect
Author: Julie Cross and Mark Perini
Publisher: Sourcebooks Fire
Expected Publication Date: May 5, 2015
Bestselling author Julie Cross teams up with Ford model Mark Perini to pen a poignant and gritty YA novel about love and the dark side of modeling and the fashion industry.
Eve's time as a fashion model nearly destroyed her-now she's determined to build a career behind the camera lens. But landing a coveted photography internship brings her face to face with her dark past-and her ex.
While Eve is snapping pictures, up-and-coming male model Alex is launching his career-which, for him, involves maintaining a fake relationship with his (secretly) underage co-star, Elana.
But Alex is falling for Eve, and Eve won't let herself get hurt again. If Alex can pull off a fake love with Elana, can he convince Eve to risk a secret affair with him?
I'm the author of the YA sci-fi trilogy, the Tempest series (St. Martin's Press). I'm also the author of the YA contemporary novel, Letters To Nowhere.
But even more importantly than the above, I'm a fan of books and an avid reader/reviewer. Keep in mind, however, that a review is just one person's opinion, one perspective. My goal is to show as much bias in my reviews as possible because this makes it easier for you to decide if your perspective is similar to mine or different. Everyone's tastes are different. I like books with emotion and believability. I don't mind edgy and heavy themes. I also like humor and quirk. I like weird characters in odd situations.
I have low tolerance for insta-love, flowery sex scenes, or mushy declarations of feelings. Not a fan of possessive/controlling male characters who get the girl in the end. When I recommend books, I always ask about favorite current reads and cater to each person's taste.
I believe every book plays an important role whether I love it or hate, it's having an effect on society. It's changing, shaping, and molding the future of publishing. Regardless of my feelings about a book, I value the author's time and effort put into creating their work. I only rate books available for purchase (or soon-to-be available) and consider those books as published works and their creators as professionals in their field therefore I treat them as professionals, giving my honest opinion on the work itself and not the person producing it.
If I rate a book and don't provide any written review and you'd like to hear my thoughts, feel free to comment on the review and if I can, I'll explain my reasoning behind the rating. I don't mind authors commenting on any review I post - negative or positive. Also happy to email to discuss Juliecrossauthor (at) gmail (dot) com please alert me if I misled readers or given false information (accidentally of course) and I'll correct the situation as soon as possible.
Check out my Facebook Fanpage
https://www.facebook.com/FansOfJulieC...
and my publisher's page for the TEMPEST SERIES
https://www.facebook.com/TempestSeries
Mark Perini, is a New York City based author debuting his first YA novel, Halfway Perfect. Additionally, Mark is a featured author in the upcoming anthology, 50 First Times.
Mark began his career as an international fashion model 8 years ago, while simultaneously obtaining a business degree from Seton Hall University. He has a passion for traveling the world, and he's made a blood pact with friends to see all seven ancient wonders of the world before he's thirty. Four down three to go.