Best friends since they could walk. In love since the age of fourteen.
Complete strangers since this morning.
He'll do anything to remember. She'll do anything to forget.
Title: Never Never
Author: Colleen Hoover, Tarryn Fisher
Publication Date: January 7, 2015
Brooke's Review:
So, I had really high hopes going into this book. I love Colleen Hoover, so there was that. And I'd heard so much about Tarryn Fisher from friends that she sounded just as awesome.
I'm actually not quite sure where to go to with this review, and I'm still torn on rating it so I will refrain from doing so. I also can't get into much detail or it will ruin the premise of the book, which obviously the authors don't want to reveal since the blurb is so short. And rather than write my review as I normally do, I will tell you what I liked and didn't like about the book and leave it at that.
The cover, it's really beautiful. I don't have any idea what it has to do with the book, but I really think it's just nice to look at.
Alternating points of view. I really enjoyed that we got the book from both the male and female POVs. It was interesting to watch the scenes unfold through each of their eyes, especially since they were pretty much starting from the same point.
The premise. I like the idea of these two people who have pretty much no idea who they are and they are kind of re-inventing themselves along the way as they learn things from the past. I like that they get a chance to kind of reshape their lives as they want them. Though the past is surely to catch up with them at some point (and we see inklings of this throughout the book). I also enjoyed the love story, though I think it moved a bit fast for me, but it pretty much followed the pacing of the book. I would have liked there to be a bit more of them getting to know each other.
The pace. It was a fast and short read. I kept going because I just had to know what the heck was going on.
The fact that we never find out what is going on. When I got to the end of the book I was just as confused as I was at the beginning. There was no clarity for me, no direction, no idea of why the characters can't remember anything. I understand it's a series, but I needed something to round out the book. Instead I was left confused.
The cliffhanger. It's huge. I wouldn't have minded it so much if I had an idea of where the book or series was even headed. But I have absolutely no idea what was going on or will go on in the future.
My expectations. They were high, I have to say. I know they were because I jumped right on the band wagon when the book was released. I got it and read it in one day. And my expectations were not met. I know that's partly on me, but when you read stuff from an author that blows your mind, you continue to expect the same in the future and tend to be disappointed when it doesn't happen.
The fact that the characters voices really didn't seem all that different to me. Sure, you can tell they are male and female. But their confusion and the way they react to things didn't show me their different personalities. Considering each POV was written by a different person, I would have thought there would be more variation in how they reacted to situations.
And what genre is this? Contemporary? Paranormal? Sci-fi? I just don't know and I don't like it! It makes my skin crawl a bit and makes me jumpy. I don't want to be jumpy. But maybe that's where the authors were headed?
I will say that I want to read the next book! Of course I do, there was a huge cliffhanger! And I really hope that the next book gives us a clue about what is going on early on. Because to be quite honest if it doesn't I don't think I will continue on with the series.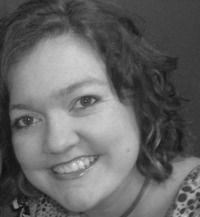 I love to write and I love to give away things that I write, so follow me on my Facebook author page at
www.facebook.com/authorcolleenhoover
Twitter and Instagram: @colleenhoover
I host a book-a-day giveaway on my Facebook, Instagram, and Twitter pages. I give something away every single day, so don't miss out!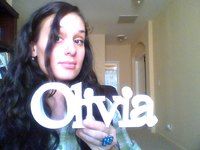 I would like to write a novel that every, single person loves, but not even J.K. Rowling could do that. Instead, I try to write stories that pull on people's emotions. I believe that sadness is the most powerful emotion, and swirled with regret the two become a dominating force. I love villains. Three of my favorites are Mother Gothel, Gaston and the Evil Queen who all suffered from a pretty wicked case of vanity (like me). I like to make these personality types the center of my stories.
I love rain, Coke, Starbucks and sarcasm. I hate bad adjectives and the word "smolder". If you read my book-I love you. If you hate my book-I still love you, but please don't be mean to me; I'm half badass, half cry baby.