Welcome to The Cover Contessa's stop on the West blog tour!


College graduate Josephine "Josie" Jackson answers 'yes' to the question on a survey while visiting an Old West tourist trap. The next morning, she wakes up in Indian Territory in the 1840s, where she's given a mission to complete before she can return to her time: to reset history by finding and stopping the man responsible for a horrific massacre.
It seems easy enough, until she discovers that three other women have been sent back to the same time period. When Josie uncovers what happened to them, she realizes the chances of her getting out of the past alive are not good.
To survive, she'll have to trust the very man she's there to stop, someone who has every reason to distrust her and only one reason to help her - to prove he's not the monster she claims he'll become.
"The sheriff isn't here," I murmured. "I guess he isn't interested in my hand."
Nell gave me a look of reproach. "He is not only poor, but is half savage and proudly
claims them as kin."
"Trust me – I want nothing to do with him. But he's a lot easier on the eyes."
"Quiet now, Miss Josie. You must not entertain such thoughts about a man like that," she warned. "He is lucky the soiled doves take him, but he will never have a wife, especially not one of your station."
Nell raised her chin towards one side of the street. I looked and gasped. Women stood in front of a two story wooden bordello, their manner of being half-dressed leaving me no question as to the kind of establishment it was.
"It's a brothel!" I exclaimed. "A real live, Old West brothel! Outstanding! We've got to
talk to them, Nell."
"Enough of your jests, Miss Josephine." The note of mild alarm was enough to tell me
that my nanny was at her wit's end.
Disappointed yet fascinated by the women of the night, I didn't take my eyes off them
until Nell pulled to a halt.
It was then I noticed the sheriff, leaning against the wall of his office, watching us with
hard green eyes. He appeared relaxed, his wiry body robed in worn clothing with patches on his pants and shirt. He was too hard for me to pity, but I wondered if there was a part of him that was bothered by the fact he was isolated from pretty much everyone. I didn't imagine he had many friends since he was half-Indian and sent men to the gallows every week. His eyes stood out in a face rendered tanned from his time in the sun. He wore a wide-brimmed cowboy hat.
That is one sexy cowboy, I thought, unable to look away. Had I ever seen anyone else pull off the standoffish sexiness and quiet strength? I knew a conversation with him was not going to go well, but there was something compelling about his combination of outdoor ruggedness and intensity.
If he didn't go around hanging people ... In the sea of men with black suits, he alone
stood out. The movement of someone dressed in browns caught my attention, and my gaze went to a small group of natives gathered at the edge of town.
The Native American who was with the sheriff this morning was present, and I resisted
the urge to interrogate him about where exactly he found me.
I concentrated on him but was too far to read anything about him the way I had Nell.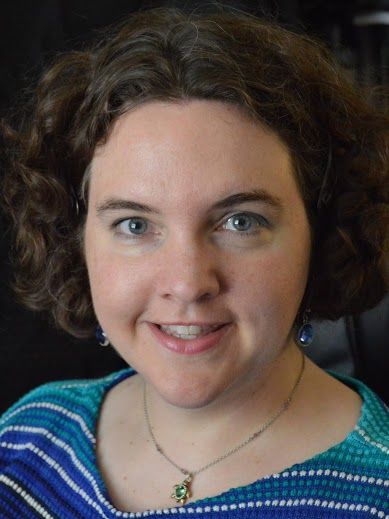 Lizzy Ford is the author of over thirty books written for young adult and

adult romance readers, to include the internationally bestselling "Rhyn Trilogy," "Witchling Series" and the "War of Gods" series. Lizzy has focused on keeping her readers happy by producing brilliant, gritty romances that remind people why true love is a trial worth enduring. Lizzy's books can be found on every major ereader library, to include: Amazon, Barnes and Noble, iBooks, Kobo, Sony and Smashwords. She lives in southern Arizona with her husband, three dogs and a cat.
a Rafflecopter giveaway