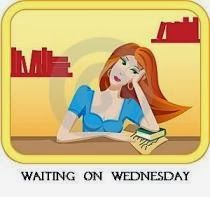 Waiting on Wednesday is a weekly meme hosted by Jill from Breaking the Spine that spotlights upcoming releases we are eagerly awaiting!
Title: I Was Here
Author: Gayle Forman
Publisher: Viking Juvenile
Expected Publication Date: January 27, 2015
Burb:
Cody and Meg were inseparable.
Two peas in a pod.
Until . . . they weren't anymore.
When her best friend Meg drinks a bottle of industrial-strength cleaner alone in a motel room, Cody is understandably shocked and devastated. She and Meg shared everything—so how was there no warning? But when Cody travels to Meg's college town to pack up the belongings left behind, she discovers that there's a lot that Meg never told her. About her old roommates, the sort of people Cody never would have met in her dead-end small town in Washington. About Ben McAllister, the boy with a guitar and a sneer, who broke Meg's heart. And about an encrypted computer file that Cody can't open—until she does, and suddenly everything Cody thought she knew about her best friend's death gets thrown into question.
I Was Here
is Gayle Forman at her finest, a taut, emotional, and ultimately redemptive story about redefining the meaning of family and finding a way to move forward even in the face of unspeakable loss.
Once upon a time, in a galaxy far, far away, I was a journalist who specialized in reporting on young people and social-justice issues. Which is a fancy way of saying I reported on all the ways that young people get treated like crap—and overcome! I started out working for Seventeen magazine, writing the kinds of articles that people (i.e. adults) never believe that Seventeen ran (on everything from child soldiers in Sierra Leone to migrant teen farm workers in the U.S.). Later on, I became a freelance journalist, writing for magazines like Details, Jane, Glamour, The Nation, Elle, Budget Travel, and Cosmopolitan.
In 2002, I went traveling for a year around the world with my husband, Nick. I spent time hanging out with some pretty interesting people, a third sex (we'd probably call them transvestites here) in Tonga, Tolkien-obsessed, role-playing punks in Kazakhstan (bonus points to those of you who can find Kazakhstan on a map), working class hip-hop stars in Tanzania. The result of that year was my first book, a travel memoir called You Can't Get There From Here: A Year On the Fringes of a Shrinking World. You can read about my trip and see pictures of it here.
What do you do when you get back home after traveling the globe for a whole year? First, you get disproportionately excited by the little comforts in life: Not having to look at a map to get everywhere? Yay! Being able to drink coffee without getting dressed and schlepping to a café first? Bliss! Then, if you're 32 years old and have been with your husband for evah, you have a kid. Which we did. Presto, Willa!
So, there I was. With a baby. And all of a sudden I couldn't do the kind of gallivanty reporting I'd done before. Well, you know how they say in life when one door closes another opens? In my case, the door came clear off the frame. Because I discovered that I could take the most amazing journeys of my life without ever having to leave my desk. It was all in my head. In stories I could make up. And the people I wanted to take these fantastical journeys with, they all happened to be between the ages of 12 and 20. I don't know why. These are just the people who beckon me. And I go where I'm told.
My first young-adult novel, Sisters in Sanity, was based on another one of those social justice articles I wrote when for Seventeen and you can click here to read the article. Sisters was published in 2007. My next book, If I Stay, was published in April of 2009 by Dutton. It is also being published in 30 countries around the world, which is surreal. The sequel/companion book to If I Stay, Where She Went, comes out in April 2011. I am currently working on a new YA novel, that is, when my kids (plural, after Willa we adopted Denbele from Ethiopia) allow me to. And after that book is finished, I'll write another, and another….
Wow. This is crazy long. I suppose the short version of this bio could simply read: My name is Gayle Forman and I love to write young-adult novels. Because I do. So thank you for reading them. Because without you, it'd just be me. And the voices in my head.
Gayle Forman is an award-winning author and journalist whose articles have appeared in such publications as
Jane, Seventeen, Glamour, Elle,
and
The New York Times Magazine
, to name just a few. She lives in New York City with her husband and daughter.