Welcome to The Cover Contessa's stop on This Christmas blog tour!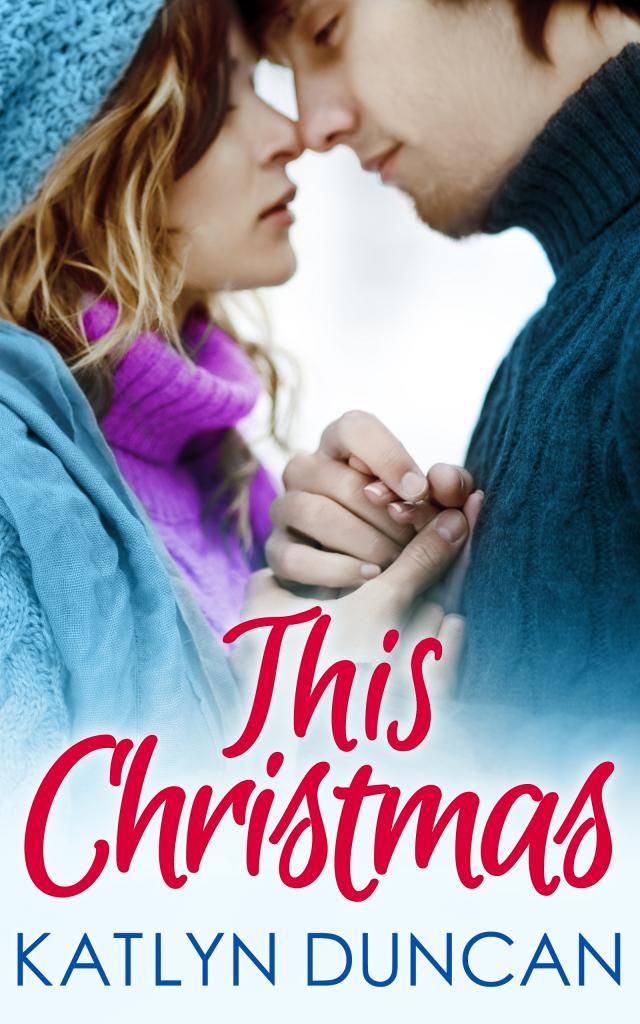 This year, if Hadley wrote her dream Christmas list, it would go something like this:
1. Spend every waking – and sleeping – moment with her incredibly gorgeous boyfriend, Will.
2. Figure out what's been bugging him lately. Yes, going away to college has been tough…but it's time they reconnected.
3. Enjoy a sparkling Christmas in New York City, gazing at the Rockefeller tree, going ice skating, and drinking steaming mugs of cocoa in Central Park.
So, driving off to spend Christmas in a rustic cabin in the woods wasn't exactly the plan. But when it comes to her irresistible, and at times, impossible boyfriend, nothing's ever that simple. And as fantasies of an icy Times Square are replaced by a clumsily decorated tree, making snowmen and the warmth of a log fire, Hadley feels herself falling in love all over again.
Except does Will have something to tell her that could change Hadley's happily-ever-after Christmas dreams into a not-so-winter wonderland after all?
Don't miss this festive sequel novella to This Summer.
Today we welcome Katlyn for an interview!
Did you always know you wanted to be a writer or did you want to be something else?
I always wrote but I never thought I could "be" a writer. That is, until social media exploded and I realized that writers can have other jobs and still do what they love.
How long does it take you to write a book from start to finish?
It depends on the book. Soul Taken took 4 years to write since I only did it when I had time and felt the urgency to write. But now that I'm on contract, I write towards deadlines, usually 3-4 months for a first draft.
How do you come up with themes for your stories?
Themes come to me later in the story, usually I start with a premise. My most recent release, This Christmas, came from the idea of a snowy winter cabin and my two lovebirds, Will and Hadley spending Christmas there.
How are you able to balance other aspects of your life with your writing?
I love writing so much I don't really need to do too much balancing. I find time to do the things I love. And some days I don't get as much writing done as I'd like, but I make up for it other days.
What was the hardest thing about writing a book?
I think the hardest thing about writing a book is giving it to my editor and/or my critique partners. I pour my soul into all of my works and having them ripped apart (for the better!) is tough.
How many books have you written so far? Do you have a favorite?
I've published 5 books so far with Carina UK. And in spirit of answering a very tough question, I'd have to say Soul Taken is my favorite since it put me where I am today in my writing career.
Where do you write?
I mostly write from my home office, but I sometimes need a different space so I'll go to a cafe or coffee shop to write.
Have you gotten feedback from family about your book(s)? What do they think?
I've had a good response from my family so far and it's interesting to hear how each of them interprets my stories.
Do you have any go to people when writing a book that help you with your story lines as well as editing, beta reading and such?
I don't have to go to anyone, but I do like hearing others perspectives on my books and how to make it better. I have a local crit group that I meet up with once a month during drafting and another group of amazing writers that I work with after that drafting stage to pick out everything needed to make the book as amazing as I imagined it.
Are you working on anything now?
I'm going back to my "roots" and working on the first book of a new paranormal series to come out in 2015.
Thanks so much for being here today, Katlyn. It was great to have you and Happy Thanksgiving!


Katlyn Duncan was born and raised in a small town in western Massachusetts. Her overactive imagination involved invisible friends, wanting to be a Disney Princess and making up her own stories. Her bibliophile mom always encouraged her love of reading and that stayed with her since. Even though she works full time in the medical field Katlyn has always made time for books, whether she is reading or writing them.
Katlyn now lives in southern Connecticut with her husband and adorable Wheaten Terrier and she is thrilled to finally share her stories with the world.
a Rafflecopter giveaway