Welcome to The Cover Contessa's stop on the I Wish blog tour
Expected publication:
November 18th
What Lacey needs is a miracle. What she gets is a genie with rules.
Lacey Linden is hiding the truth of her life—a depressed mom, a crumbling house, and bills too big to pay. While her high school classmates see a girl with a ready smile and good grades, Lacey spends her evenings seeking ways to save her family. On a get-cash-quick trip to the flea market, Lacey stumbles over a music box that seemingly begs her to take it home. She does, only to find it is inhabited by a gorgeous "genie." He offers her a month of wishes, one per day, but there's a catch. Each wish must be

humanly possible.
Grant belongs to a league of supernatural beings, dedicated to serving humans in need. After two years of fulfilling the boring wishes of conventional teens, he is one assignment away from promotion to a challenging new role with more daring cases. Yet his month with Lacey is everything that he expects and nothing like he imagines. Lacey and Grant soon discover that the most difficult task of all might be saying goodbye.
Welcome Elizabeth for a guest post! So great to have you here!
If I had a genie…




In I WISH, the heroine Lacey gets 30 wishes, one per day for a month. But her genie has rules, so she can't ask Grant for just anything she wants.




But I want my wishes to be magical, so I'll settle for three. Here they are:




Wish #1: I wish for vegetables to taste like dessert.

I would eat way more vegetables if they tasted like pumpkin pie or carrot cake. I'd enjoy meals without feeling guilty and maybe even lose weight. (Note that I did not mention chocolate. I am allergic to chocolate, which might seem like a curse but is actually a blessing.)




Wish #2: I wish for a free pass into first-class seats on any airline, any day, anywhere in the world—and the pass cannot expire.

I love to travel. My family and I have visited a lot of places—and I'd like to visit more. But I had a really bad experience on a flight from the US to Australia several years ago. I was crammed into a tiny, uncomfortable seat for 14 hours. I haven't wanted to fly long-distances since. If I had a first-class seat, I think I could find new places to go.




Wish #3: I wish for a magic pill to soothe all pains.

I have two college-age daughters. Both have some health issues that require a lot of attention and care. I don't think that I'd wish to cure their actual issues. My girls are amazing people exactly the way they are, and I wouldn't want to run the risk that a cure might change them. But if a magic pill could help them be more comfortable each day, I would absolutely want that.
Thanks so much of stopping by today, Elizabeth. So great having you here!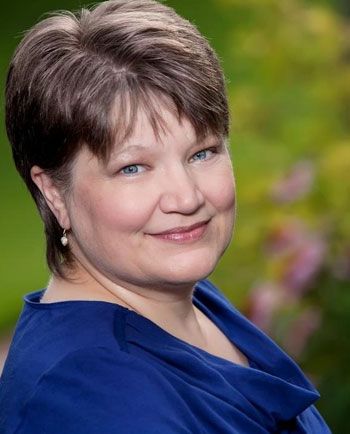 Elizabeth Langston lives in North Carolina, halfway between the beaches and the mountains. She has two teen-ish daughters and one husband (a geek like her). When she's not writing software or stories, Elizabeth loves to travel with her family, watch dance reality TV shows, and dream about which restaurant ought to get their business that night.
Elizabeth's debut novel WHISPER FALLS released in November 2013. Its sequels, A WHISPER IN TIME released in April 2014 and WHISPERS FROM THE PAST released in October 2014. Her new series begins with I WISH in November 2014. Learn more about her at
www.elizabethlangston.net.
Goodreads
|
Twitter
|
Facebook
|
Blog
|
Website
November 17
- Bumbles and Fairy-Tales (guest post), Books As You Know It (interview)
November 18 –
RELEASE DAY!!! Branwrites (interview), K-Books (guest post)
November 19 -
(Lost in) Believing in Books (interview), The Cover Contessa (guest post)
November 20 -
Jessabella Reads (interview), Books Complete Me (review)
November 21 -
Shersinghzn (guest post)
November 23
- Crossroad Reviews (review), Stuck In YA Books (guest post)
November 24 -
Letters in the Sand (review), Beauty and the Bookshelf (guest post)