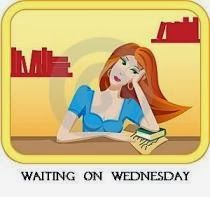 Waiting on Wednesday is a weekly meme hosted by Jill from Breaking the Spine that spotlights upcoming releases we are eagerly awaiting!
Title: MARTYR (The Hunted: Book One)
Author: A.R. Kahler
Publisher: Spencer Hill Press
Expected Publication Date: October 28, 2014
Three years have passed since magic destroyed the world.
Those who remain struggle to survive the monsters roaming the streets, fighting back with steel and magic—the very weapons that birthed the Howls in the first place.
Tenn is one such Hunter, a boy with the ability to harness the elements through ancient runes. For years, the Hunters have used this magic to keep the monsters at bay, but it's never been enough to truly win the war. Humans are losing.
When Tenn falls prey to an incubus named Tomás and his terrifying Kin, Tenn learns there's more to this than a fight for survival. He's a pawn in a bigger game, one with devastating consequences. If he doesn't play his part, it could cost him his life, his lover and his world.
Alex is many things, but first and foremost, he's a Sagittarius.
Born in Iowa and educated across the States, he's taught circus in Amsterdam and Madrid, gotten madly lost in the Scottish wilderness, received his Masters in Creative Writing from Glasgow University, and drummed with Norse shamans. Sometimes he also walks about on stilts. Or sews. Or hammers tiny pieces of metal into pretty shapes.
When he's not writing or climbing in the rafters, he's probably drinking coffee. And seeing as he currently resides in Seattle, there's coffee aplenty.
a Rafflecopter giveaway