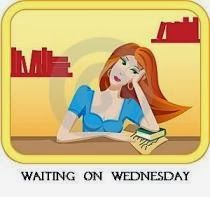 Waiting on Wednesday is a weekly meme hosted by Jill from Breaking the Spine that spotlights upcoming releases we are eagerly awaiting!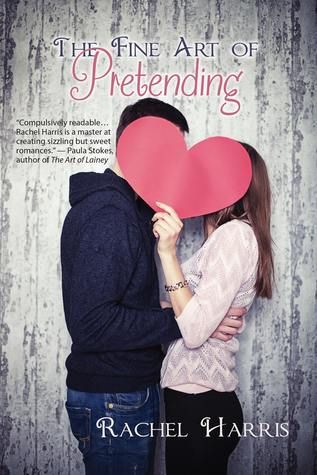 Title: The Fine Art of Pretending (The Fine Art of Pretending #1)
Author: Rachel Harris
Publisher: Spencer Hill Press
Expected Publication Date: September 30, 2014
Blurb:
According to the guys at Fairfield Academy, there are two types of girls: the kind you hook up with, and the kind you're friends with. Seventeen-year-old Alyssa Reed is the second type. And she hates it. With just one year left to change her rank, she devises a plan to become the first type by homecoming, and she sets her sights on the perfect date—Justin Carter, Fairfield Academy's biggest hottie and most notorious player.
With 57 days until the dance, Aly launches Operation Sex Appeal and sheds her tomboy image. The only thing left is for Justin actually to notice her. Enter best friend Brandon Taylor, the school's second biggest hottie, and now Aly's pretend boyfriend. With his help, elevating from "funny friend" to "tempting vixen" is only a matter of time.
But when everything goes according to plan, the inevitable "break up" leaves their friendship in shambles, and Aly and Brandon with feelings they can't explain. And the fake couple discovers pretending can sometimes cost you the one thing you never expected to want.
Award-winning and Bestselling author Rachel Harris writes humorous love stories about sassy girls next door and the hot guys that make them swoon. Emotion, vibrant settings, and strong relationships are a staple in each of her books...and kissing. Lots of kissing.
An admitted Diet Mountain Dew addict and homeschool mom, she gets through each day by laughing at herself, hugging her kids, and watching way too much Food Network with her husband. She writes young adult, new adult, and adult romance, and LOVES talking with readers.
Website:
www.RachelHarrisWrites.com
Twitter:
https://twitter.com/RachelHarrisBks
Facebook:
https://www.facebook.com/RachelHarris...
Street Team:
https://www.facebook.com/groups/Flirt...
Newsletter:
http://eepurl.com/olH75
...more