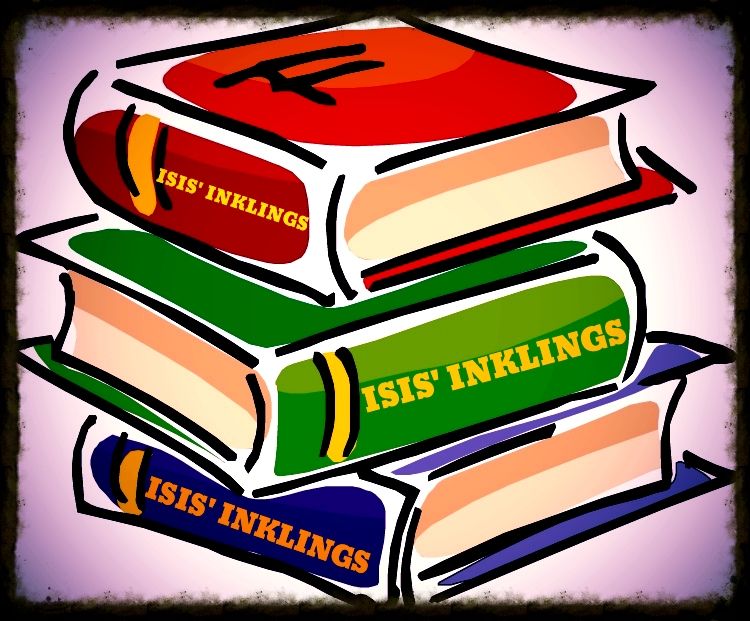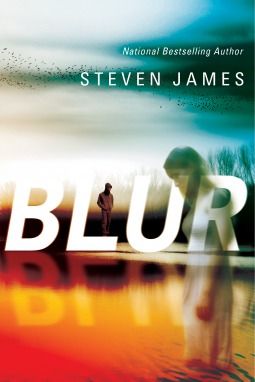 The isolated town of Beldon, Wisconsin, is shocked when a high school freshman's body is found in Lake Algonquin. Just like everyone in the community, sixteen-year-old Daniel Byers believes that Emily Jackson's death was accidental. But at her funeral, when he has a terrifying vision of her, his world begins to rip apart at the seams.
Convinced that Emily's appearance was more than just a mere hallucination, Daniel begins to look carefully into her death, even as he increasingly loses the ability to distinguish fantasy from reality.
What's real? What's not? Where does reality end and madness begin?
As Daniel struggles to find the truth, his world begins to crumble around him as he slips further and further into his own private blurred reality.
Full of mind-bending twists and turns, Blur launches a new trilogy of young adult thrillers from Steven James, a master of suspense.
Title: Blur (Blur #1)
Author: Steven James
Publication Date: May 27, 2014
Isis' Review:
I would like to thank NetGalley and Skyscape for granting me the opportunity to read eARC in exchange for an honest review. Though I received this e-book for free that in no way impacts my review.
Steven James did it again, creating a wild ride from beginning to end, chock full of suspense, emotionally charged moments, confrontations, and the undeniable sensation of slipping out of synch with the world around you. He's set himself up with a tough act to follow, this being the first in a trilogy; if this book is any indication the rest of the trilogy will be as good or better, if that's even possible.
Daniel is an eminently believable character, his thoughts and actions ring true to a sixteen-year-old boy undergoing a psychological 'event' of some kind. His confidence on the field combined with his utter lack of confidence around girls he's romantically interested in, the smart and stupid choices he makes that are equally interspersed throughout the book, all add up to a great lead character. Plus, his ability to question everything unflinchingly, including wondering if he might be the killer he suspects took Emily's life, make him a great detective even as he's questioning his own sanity.
And it's not just Daniel that is a rich, well-crafted character. They all are, each adding different, yet necessary, elements to the overall story. None of the predominant characters are remotely close to being one-dimensional creations; with richly layered textures and nuanced shading, each personality Mr. James introduces into this tale is very clearly multi-dimensional. While it appears that the development of each character is transparent, in reality they are shrouded in mystery. The complexity of the characters rivals that of the storyline, each adding untold depths just waiting to be plumbed.
With the help of his best friend Kyle he digs deeper into the circumstances surrounding Emily's death. Struggling to discern what is real and what is false takes its toll on Daniel, even as it leads him closer to the answer of what really happened to Emily. Yet he forges ahead, risking baring his soul and sharing his fears with Kyle, and some with his father, the town sheriff. The clues are confusing and misleading, but between his subconscious and Kyle's creative thought process, he just may reach the answer in time.
The convoluted clues make for one thrilling chase for the reader, and terrifying for the characters. Daniel fears he is losing his ever more tentative grip on reality as his mind continues to blur the lines between real and imaginary. Or is everything he's seeing real, that maybe there are different levels of reality accessible to different people? I'm thrilled that this is just the first book in a new trilogy, as there are still questions to be answered, and the ride this book takes you on is tremendously entertaining in the way only psychological thrillers can be!
Steven James is the best selling author of more than three dozen books, including the Patrick Bowers and Jevin Banks thriller series. In May 2014 he released the first book of his teen suspense trilogy, Blur, and a book on the craft of novel writing, Story Trumps Structure. Steven's other works span a variety of genres including non fiction, fantasy and drama. He has received wide critical acclaim including two Publishers Weekly starred reviews, three Christy Awards, and as a finalist for an International Thriller Award. Publishers Weekly calls him "[A] master storyteller at the peak of his game."
Steven is an active member of International Thriller Writers, the Authors Guild, Mystery Writers of America, and International Association of Crime Writers. He is also a contributing editor for Writer's Digest. He has a master's degree in storytelling and has taught writing and creative communication around the world. When he's not writing or speaking, you'll find him trail running, rock climbing, or drinking a dark roast coffee near his home in eastern Tennessee.