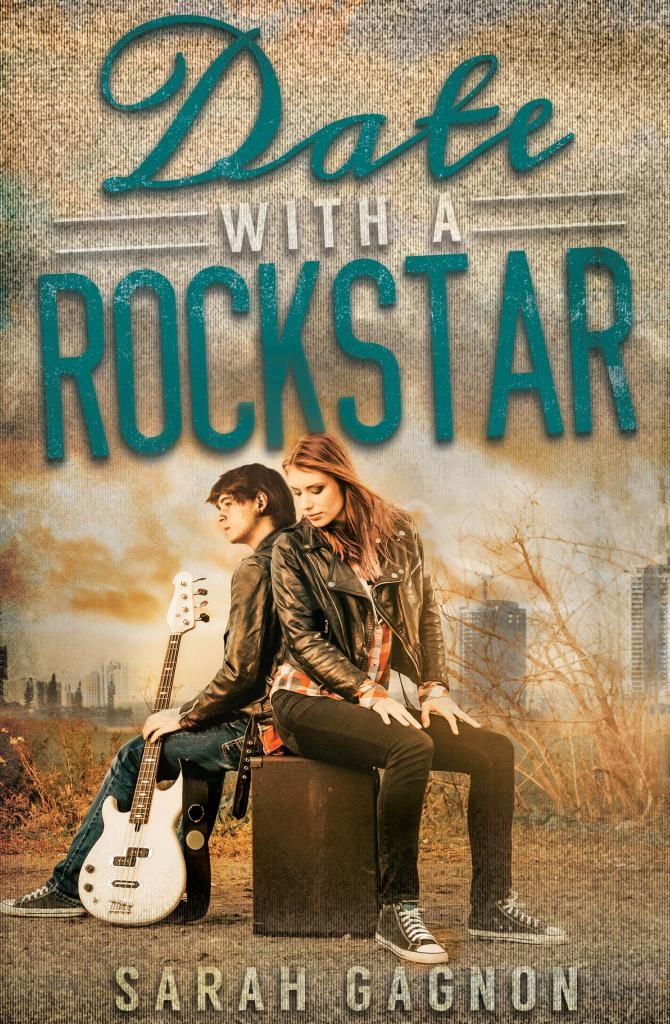 Title: Date With a Rockstar
Author: Sarah Gagnon
Publisher: Spencer Hill Contemporary
Expected Publication Date: June 2015
Only one girl will win the cash prize...and a chance at love with Jeremy Bane.
Monet isn't just another lust-struck teenager trying to win the heart of Rock God Jeremy Bane--she needs the prize money from his new reality sho
w to cure her illness.
Monet has Fluxem, a contagious disease that's spread through saliva. It's completely curable if you have enough money, which she and her single mother don't. Now that she's on the show, Monet has to work harder to keep her Fluxem hidden. She only has to keep the secret long enough to woo Jeremy Bane so he picks her as the winner. She doesn't even care about the love part; the prize alone will change her life.
But the real Jeremy Bane is nothing like she imagined. Monet finds herself fighting against feelings that make her want to give in to her attraction and Jeremy's attempts for a kiss. The further she goes in the competition, the more impossible it becomes to resist him--and when the producers turn the tables and start digging up dirt on the contestants, Monet fears her secret will be revealed before she's ready and ruin everything.
The only way to win Jeremy's heart is to tell him the truth, but confessing her disease could cost her the competition, the prize money, and him.
Author Bio:
Sarah Gagnon grew up in the frigid woods of Maine amidst snow and animal skins. As a small child she wrote ship-wrecked romances all while being stared down by a taxidermied duck. She has a BFA in photography and a minor in writing from the University of Southern Maine. She's the mother of two tiny, feral children and two ill-behaved dogs. For fun she's taken up kickboxing workouts and fancy cooking. She currently resides with her computer-genius husband in Delaware, the home of tax-free shopping.
Author Social Media Links: