Welcome to The Cover Contessa's stop on the I Want It That Way blog tour!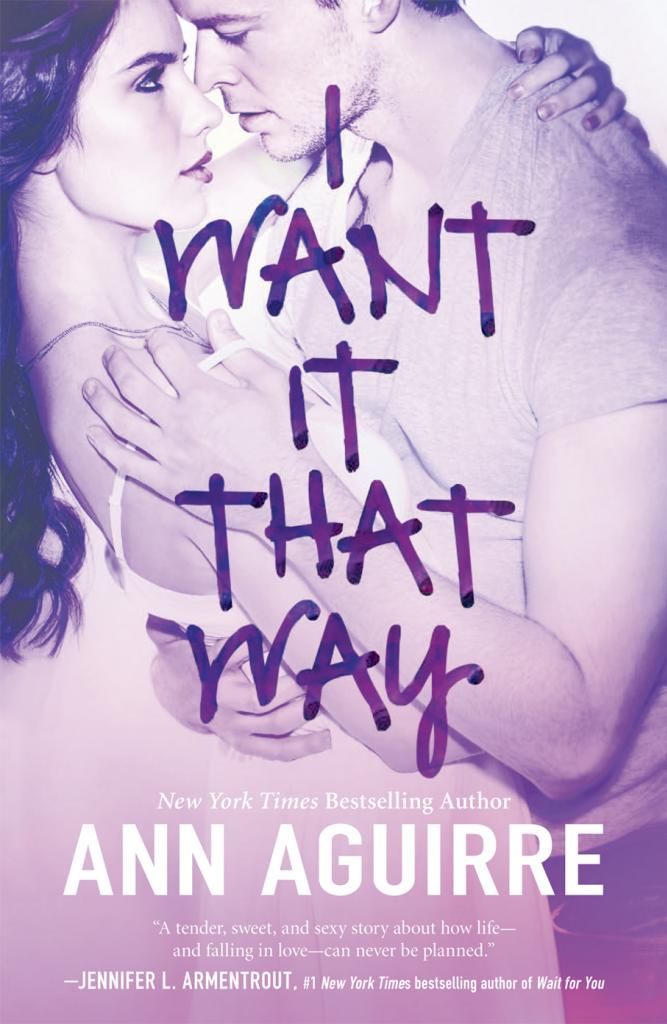 Nadia Conrad has big dreams, and she's determined to make them come true. But between maintaining her college scholarship and working at the local day care to support herself, dating's the last thing on her mind. Then she moves into a new apartment and meets the taciturn yet irresistible guy in 1B….
Daniel Tyler has grown up too fast. Becoming a single dad at twenty turned his life upside down—and brought him heartache he can't risk again. Now, as he raises his four-year-old son while balancing a full-time construction management job and night classes, the last thing he wants is noisy students living in the apartment upstairs. But one night, Nadia's and Ty's paths cross, and soon they can't stay away from each other.
The timing is all wrong—but love happens when it happens. And you can't know what you truly need until you stand to lose it.
"A tender, sweet, and sexy story about how life—and falling in love—can never be planned."
—Jennifer L. Armentrout, #1 New York Times bestselling author of Wait for You
Excerpt:
I had been skipping out on sleep, trying to make it up in caffeine, and I was about to hit my tipping point. I felt so shitty, I didn't even care about the weekend with Ty. By the time Friday arrived, I'd be in no shape to enjoy it. I washed that bitter thought down with some coffee and granola, then I headed to work.
Thursday. Thursday sucks.
When I pulled into the Rainbow Academy parking lot, I was in no mood to deal with children. This foul mood seemed etched in stone until Ty came out of the building. He usually dropped Sam off earlier; must be running late. My first instinct was to let him go, but as if he sensed me watching him, like that first night on his balcony, he spun until he found me looking.
"Nadia." I swore I heard him say my name from all the way over here, his expression brightening like I was all the good things in the world. Then he was jogging toward me.
I'd rarely seen him all put together for work. Usually, I saw the aftermath of a long day, wrinkled pants, ink-stained tie. But this Ty was crisp and gorgeous: navy trousers and jacket, white shirt, red-and-blue-striped tie. More conservative than I'd have pictured, but he looked amazingly sharp for a guy who had wrangled a four-year-old before work.
By comparison, I felt like a crumpled dollar bill.
"Best morning ever," he said.
Before I could ask what he meant, he pushed me up against the car and kissed me. In the side lot, it was doubtful anyone could see us, certainly not Sam, and I wanted this too much to push him away. His mouth was magical, chock full of endorphins and sweetness. He was syrup and pancakes for the soul.
"Wow," I said, breathless.
"Yep." Such a lazy, delicious smile. Why had I never noticed how devilish he could be? "I might start leaving ten minutes later, if this is the payoff. Hate to kiss and run. I just needed a top-up to last until tomorrow night."
When I realized I was that close to finishing midterms, I nearly burst into tears. "What time should I be there?"
Ty was already rushing toward his car, long legs putting distance between us. I'd never seen him run before, and I was transfixed by the sheer, animal grace of him. He called over his shoulder, "Should be home by nine. I'll text as soon as I pull up."
Like I won't be watching.
Ann Aguirre is a
New York Times
&
USA Today
bestselling author and RITA winner with a degree in English Literature; before she began writing full time, she was a clown, a clerk, a voice actress, and a savior of stray kittens, not necessarily in that order. She grew up in a yellow house across from a cornfield, but now she lives in sunny Mexico with her husband, children, and various pets. Ann likes books, emo music, action movies, and she writes all kinds of genre fiction for adults and teens, published with Harlequin, Macmillan, and Penguin, among others.
a Rafflecopter giveaway
Blog Tour Schedule:
I Want It That Way Blog Tour Schedule
August 27