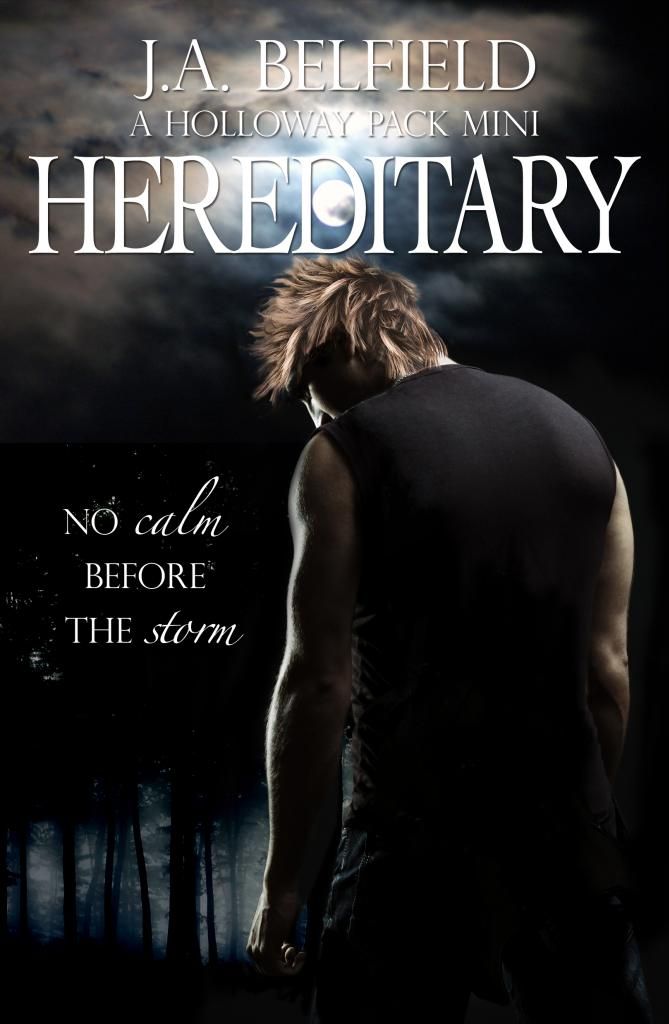 The trouble with one-night stands: you never know who—or what—you're sleep
ing with.
Being a parent isn't an easy ride. Even more so for single mum Shelley Lewis.
When her thirteen year old son's hormones kick in, she's faced with his immense growth, insane sweat, and ridiculous hairiness, not to mention all the normal teenage issues.
Discovering her only son isn't human on top of those is the shock of a lifetime, and Shelley knows she's the only one to blame.
It may be too late to save her son from her mistakes, but she can still try to save Gabe from himself.
For fans of J.A. Belfield's Holloway Pack series, Hereditary is a look back at the origins for characters met in Resonance.
Title: Hereditary
Series: Holloway Pack
Author: J.A. Belfield
Release Date:

August 13th 2014
One day, a character and scene popped into J. A. Belfield's head, and she started controlling the little people inside her imagination, as though she were the puppet master and they her toys. Questions arose: What would happen if …? How would they react if …? Who would they meet if …? Before she knew it, a singular scene had become an entire movie. The characters she controlled began to hold conversations. Their actions reflected the personalities she bestowed upon them. Within no time, they had a life, a lover, a foe, family … they had Become.
One day, she wrote down her thoughts. She's yet to stop.
J. A. Belfield lives in Solihull, England, with her husband, two children, three cats and a dog. She writes paranormal romance, with a second love for urban fantasy