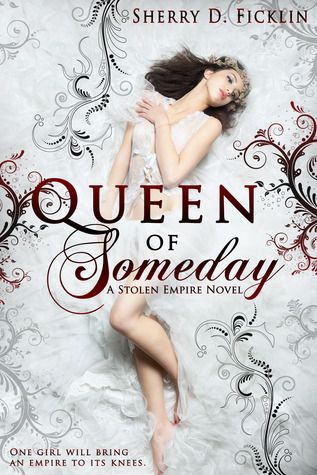 Blurb from Goodreads:
ONE GIRL WILL BRING AN EMPIRE TO ITS KNEES...
Before she can become the greatest empress in history, fifteen-year-old Sophie will have to survive her social-climbing mother's quest to put her on the throne of Russia—at any cost.
Imperial Court holds dangers like nothing Sophie has ever faced before. In the heart of St. Petersburg, surviving means navigating the political, romantic, and religious demands of the bitter Empress Elizabeth and her handsome, but sadistic nephew, Peter. Determined to save her impoverished family—and herself—Sophie vows to do whatever is necessary to thrive in her new surroundings. But an attempt on her life and an unexpected attraction threatens to derail her plans.
Alone in a new and dangerous world, learning who to trust and who to charm may mean the difference between becoming queen and being sent home in shame to marry her lecherous uncle. With traitors and murderers lurking around every corner, her very life hangs in the balance. Betrothed to one man but falling in love with another, Sophie will need to decide how much she's willing to sacrifice in order to become the empress she is destined to be.
In a battle for the soul of a nation, will love or destiny reign supreme?
Title: Queen of Someday(Stolen Empire #1)
Author: Sherry D. Ficklin
Publisher: Clean Teen Publishing
Expected Publication Date: October 7, 2014
RATING: 3/5
Brooke's Review:
I want to thank Clean Teen Publishing for providing me with a copy of this book to read and give an honest review. Receiving this book for free has in no way influenced my opinion or review.
So, I am a huge fan of Sherry Ficklin and I'll read anything she writes. When given the opportunity to read this one, I jumped at it.
I love the cover of this book. It's brilliantly beautiful! The detail to the deign really captures the eye and I would more than likely buy this book on it's cover alone!
Sophie is determined to save her family from certain death. I really loved her. She's strong and physically able to take care of herself (something the reader will see right off the bat). But she is also young, and does not know the ways of the world. This lends to the understanding that she quickly becomes enamored with people even though she is unsure of who to trust. She battles with her attraction to more than one man, she battles with knowing if she can trust her mother or the Empress, and she battles with wanting to make friends. Her character development is done well and you watch her grow and change throughout the book.
I would love to see more about the other characters in this book. I can see many a novella in the future of this series if Ficklin chooses to do so.
The pacing of the book is quite fast and I was intrigued enough to keep reading so I could find out what happened. I will say that I would have liked to see a bit more historical background. I don't know much about this Empire or the characters the book is based on. Some backstory would have helped me to understand the story line and situations a bit more. I also would have liked to see less romantic interests for the main character. I felt like she couldn't make up her mind as to who she was falling for. I think this made it harder for me to really enjoy the book and understand what was happening and ultimately lowered my rating a bit.
Ficklin's writing is clean and her flow is good. And the twist she inserts at the end definitely intrigued me as to what will happen in future books.
Fans of historical romance with a touch of intrigue and drama will enjoy this book for sure!
**To get the latest info on new releases and to enter our monthly giveaways join the Minion Army over at
http://sherryficklin.com/be-a-minion/
**
Sherry D. Ficklin is a full time writer from Colorado where she lives with her husband, four kids, two dogs, and a fluctuating number of chickens and house guests. A former military brat, she loves to travel and meet new people. She can often be found browsing her local bookstore with a large white hot chocolate in one hand and a towering stack of books in the other. That is, unless she's on deadline at which time she, like the Loch Ness monster, is only seen in blurry photographs.