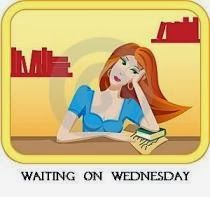 Waiting on Wednesday is a weekly meme hosted by Jill from Breaking the Spine that spotlights upcoming releases we are eagerly awaiting!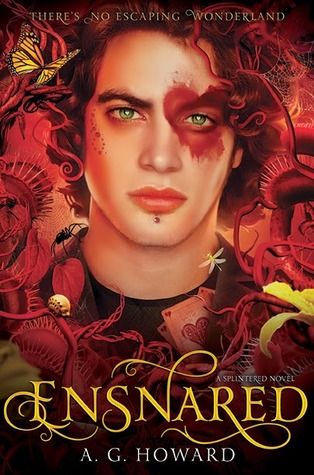 Title: Ensnared (Splintered #3)
Author: A.G. Howard
Publisher: Abrams (Amulet Books)
Expected Publication Date: 2015
Blurb:
After surviving a disastrous battle at prom, Alyssa has embraced her madness and gained perspective. She's determined to rescue her two worlds and the people and netherlings she loves. Even if it means challenging Queen Red to a final battle of wills and wiles... and even if the only way to Wonderland, now that the rabbit hole is closed, is through the looking-glass world—a parallel dimension filled with mutated and sadistic netherling outcasts.
In the final installment of the Splintered trilogy, Alyssa and her dad journey into the heart of magic and mayhem in search of her mom and to set right all that's gone wrong. Together with Jeb and Morpheus, they must salvage Wonderland from the decay and destruction that has ensnared it. But even if everyone succeeds and comes out alive, can they all truly have their happily ever after?
Anita Grace Howard lives in the Texas panhandle, and is most at home weaving the melancholy and macabre into settings and scenes, twisting the expected into the unexpected. She's inspired by all things flawed, utilizing the complex loveliness of human conditions and raw emotions to give her characters life, then turning their world upside down so the reader's blood will race.

Married and mother of two teens (as well as surrogate mom to two Labrador retrievers), Anita divides her days between spending time with her family and plodding along or plotting on her next book.

When she's not writing, Anita enjoys rollerblading, biking, snow skiing, gardening, and family vacations that at any given time might include an impromptu side trip to an 18th century graveyard or a condemned schoolhouse for photo ops.

Be sure to drop by her Twitter or Face Book Author Page and say "Hi." She's always up for meeting new friends!