I'm super excited to tell you that three of the four contributors for The Cover Contessa will be able to attend Book Expo America (BEA) 2014 next week in New York City!

We were fortunate enough to go last year:


While D'vora and I only live just a few miles over the bridge, Crystal lives over an hour away and going to this conference is like being on a different planet. Books, books, and more books. And bookish people. And authors. And publishers. ALL IN ONE PLACE. It's a virtual paradise for book lovers!

So in the spirit of so many others who are posting. We decided to put up a post about it!


Are you going? If so, here's some things you should know if you're going to meet us.
1)We are really quite outgoing!
D'vora is never shy, NEVER. While Brooke might seem a bit shy at first, but she's really not. She's actually rather outgoing, but tends to try and take things in first before jumping in with both feet. I'd say Crystal is somewhere in between D'vora and I.


2) Brooke is a hugger, and a jumper.
If she has only known you online and she's finally getting to meet you in person, expect her to jump around, give you a huge hug, and then possible screech.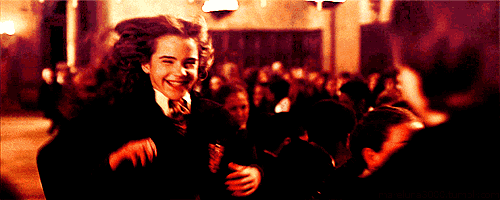 3) We are not afraid to go after what we want.
While we won't be rude about it, we will make sure we are where we need to be when we need to be to get what we want. So, if you try and stop us from that task, you might get the brush off. But we're not really brushing you off, we're just FOCUSED.


4) Brooke loves purple and pink (can you tell?).
And you'll most likely see her wearing those colors. D'vora typically goes along with the purple theme, as well!
5) Brooke and D'vora are hyper.
You might think we're supped up on caffeine but we're not. It's just that we have high energy. So while Brooke does love her caffeine, she's not drinking it to stay awake and be bubbly. Crystal definitely the more sedate of the group!
6) We love to make new friends.
Though Brooke and Crystal might not be the first to initiate, they love new people. They tend to sit back and let others take the reigns and then jump in. D'vora makes no qualms about making new friends.
7) Brooke and Crystal may break out in spontaneous dance.
They really do. They like to dance, it's kind of a part of them. And there's always music in Brooke's head, so they might be dancing around when you first meet them, to some spontaneous tune Brooke is singing. Typically it's Duran Duran and if it is, D'vora is all over it.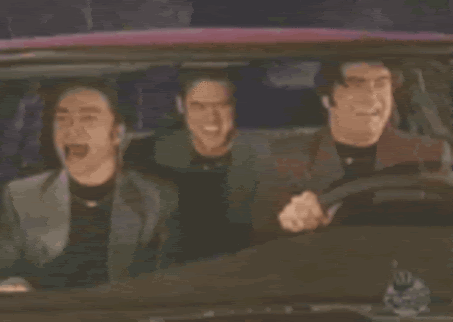 8) Brooke will be at BEA in two capacities this year!
First, she'll be there as a publicist for Spencer Hill Press. This is a job she's been doing for a little over half a year and loving it. She have four authors signing at the booth (SPENCER HILL PRESS #2567) and she's so excited to be there for it.
Second, she'll be there as a blogger. She'll be attending the blogger conference on Wednesday and is excited to see what they say.


So, are you scared to meet us? I hope not because we really can't wait to meet you! If you are going to be at BEA and would like to say hi, feel free to email us at bhwrn1@gmail.com so we can make some plans!