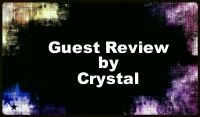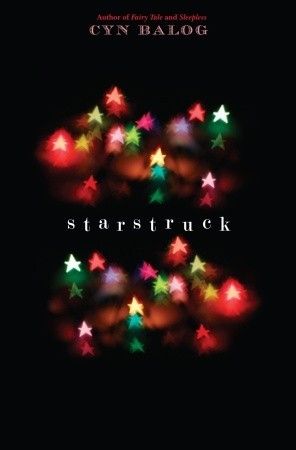 Gwendolyn "Dough" X doesn't think she has much going for her—she carries a few extra pounds, her family struggles with their small bakery in a town full of millionaires, and the other kids at her New Jersey high school don't seem to know that she exists. Thank the stars for her longtime boyfriend, Philip P. Wishman—or "Wish." He moved away to California three years ago, when they were 13, but then professed his love for her via e-mail, and he's been her long-distance BF ever since.
At the beginning of her junior year, though, Wish e-mails that he's moving back to Jersey. Great, right? Well, except that Dough has gained about 70 pounds since the last time Wish saw her, while Wish—according to his Facebook photos—has morphed into a blonde god. Convinced that she'll be headed for Dumpsville the minute Wish lays eyes on her, Dough delays their meeting as long as she possibly can.
But when she sees Wish at school, something amazing happens. He looks at Dough like she's just as gorgeous as he is. But Wish is acting a little weird, obsessed with the sun and freaked out by rain. And the creepy new guy working at the bakery, Christian, is convinced that there's more to Wish's good looks than just healthy eating and lots of sun. He tells Dough that a mark on Wish's neck marks him as a member of the Luminati—an ancient cult of astrologers who can manipulate the stars to improve their lives. Is Wish and Dough's love meant to be—or are they star-crossed?
Publisher: Delacorte Press for Young Readers
Publication Date: July 12, 2011
Crystal's Review:
I've read Cyn Balog's Fairy Tale and Sleepless and knew that I would love Starstruck just as much. I was right; Balog never disappoints. Her originality, easy writing style, and the way she channels her characters so well makes her one of my absolute favorite YA authors.
Gwen, or "Dough", and Philip Wishman, or "Wish", have been more than just best friends since grade school and they remained that way even after Wish moved away from their small New Jersey island town to California three years earlier. Gwen comforted herself with doughnuts and pastries from her mother's small, struggling bakery. Wish became a bronze god. Now it's Junior year and he's moving back and is so excited to see her again. Gwen, sure that Wish will run away in disgust the moment he sees her, just wants to crawl into a jelly doughnut and die.
When Wish arrives at school it's worse than Gwen thought: as usual, she is completely invisible to everyone, while the entire school falls all over Wish, who is practically glowing with perfection. Imagine her surprise when he acts like everything is completely normal - which completely baffles her. That's not the only odd thing about Wish and Gwen's not the only person to notice. The strange guy that her mom hired for summer help in the bakery thinks he knows exactly what Wish got himself into while in California, but it's too insane for Gwen to believe. But soon Gwen can no longer deny the signs, and the entire island might be at risk if she can't make Wish stop what he's doing. The price of perfection.
I felt that the climax was a little rushed and somewhat anti-climatic, but the ending was perfect.
Once again Balog impressed me with her ability to give a contemporary feel to a very original paranormal story. I loved it.
Cyn Balog is a normal, everyday Jersey Girl who always believed magical things can happen to us when we least expect them. She is author of young adult paranormals FAIRY TALE (2009), SLEEPLESS(2010), STARSTRUCK (2011), TOUCHED (2012), and her most recent release: DEAD RIVER (2013).e. She lives outside Allentown, Pennsylvania with her husband and daughters.
She also writes under the pen name
Nichola Reilly
. Nichola Reilly is Cyn Balog's post-apocalyptic fantasy-writing alter-ego. The first book in her series, DROWNED, will be releasing from Harlequin TEEN sometime in 2014, followed by a sequel, BURIED, in 2015.