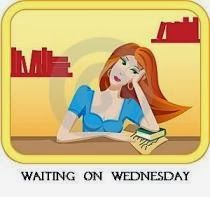 Waiting on Wednesday is a weekly meme hosted by Jill from Breaking the Spine that spotlights upcoming releases we are eagerly awaiting!
This is my pick this week! I am a huge Kasie West fan. So far, there hasn't been anything she's written I didn't like! So I can't wait for this one to be published for sure! Thankfully, I have an eARC! WOO HOO! But I still want a pretty finished copy!
Title: On The Fence
Author: Kasie West
Publisher: Harper Teen
Expected Publication Date: July 1, 2014
She's a tomboy. He's the boy next door…
Charlie Reynolds can outrun, outscore, and outwit every boy she knows. But when it comes to being a girl, Charlie doesn't know the first thing about anything. So when she starts working at a chichi boutique to pay off a speeding ticket, she finds herself in a strange new world. To cope with the stress of her new reality, Charlie takes to spending nights chatting with her neighbor Braden through the fence between their yards. As she grows to depend on their nightly Fence Chats, she realizes she's got a bigger problem than speeding tickets-she's falling for Braden. She knows what it means to go for the win, but if spilling her secret means losing him for good, the stakes just got too high.
Fun, original, and endearing,
On the Fence
is a romantic comedy about finding yourself and finding love where you least expect
I write YA. I eat Junior Mints. Sometimes I go crazy and do both at the same time. My novels, published through Harper Teen are: PIVOT POINT, its sequel SPLIT SECOND (Feb 2014), and THE DISTANCE BETWEEN US (a contemporary novel). I also have two more contemporaries, ON THE FENCE coming out July 1, 2014, and THE FILL-IN BOYFRIEND coming out the summer of 2015. My agent is the talented and funny Michelle Wolfson.