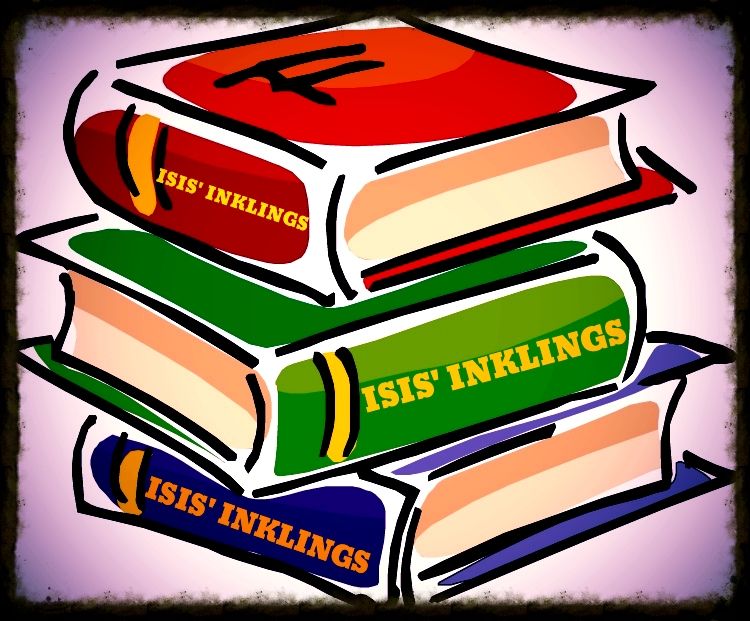 Blurb:
Riding her bicycle at a speed no proper young woman would attempt, letting her hair fly free, conversing with statues of long-dead heroines—these are all par for the course for Viola Doyle, much to her mother's chagrin.
Keeping her newfound magical pin safe from those who would use it to unsavory ends and dealing with a handsome young historian takes quite a bit more effort.
And then, of course, there is the dragon...
To save herself and those she loves, it is up to Viola to become her own heroine, or suffer a terrible fate...
Title: Viola Doyle or an UNconventional Gift
Author: Amy Lynn Spitzley
Publisher: Curiosity Quills Press
Publication Date: March 3, 2014
ISIS' REVIEW:
Viola Doyle is a spunky young seventeen year old, of marriageable age, but rarely behaving as one of her station ought to. She takes great delight in riding her new-fangled bicycle as fast as possible, regardless of how much of a hoyden others witnessing such behavior may view her as. Plus, Viola is a tad outspoken compared to other gently-reared young ladies. In other words, Viola Doyle is a delight. Her mercurial moods do her justice, as she is only seventeen, and a bit spoiled by both her grandmother and father.
Viola feels things intensely and with great passion. For example she absolutely detests Maxwell Simpson, though they were friends as small children. Now she finds him to be an insufferable toadstool. It doesn't help that he enjoys pushing her buttons to get a reaction from her. At the other end of the spectrum is her deep love for her grandmother, as well as her unusual friendship with Emily Wentworth. Well, with Emily Wentworth's statue that is. Viola often visits her statue to speak with Emily, a woman she greatly admires and wants to be like - fearless, unencumbered by societal restrictions, willing to speak her mind
This entire adventure begins with Mrs. Doyle, the family matriarch and Viola's beloved grandmother. She tends to travel a fair amount, particularly since her beloved Leo passed away. He was famous in his own right, and passed the love if travel on to his wife. Every trip she always sends back a gift for Viola, and prides herself on never sending the same of anything more than once. This time the gift happens to be a rather large gold pin, with a strange jewel on one end. She claims she was drawn to it unknowingly, and the jewel lit up when the shop keeper wearing it turned around to face Mrs. Doyle.
Legend has it that the pin chooses its wearers, not the other way around. And when Mrs. Doyle said she just knew the pin was perfect for her granddaughter, the shopkeeper promptly handed it over. It was a gift, freely given, but with it came an oral history. The pin would always select its next owner, and whoever had the care of it was responsible for protecting it from the Family.
Viola and her grandmother set out to do some research on this amazing pin. They go to the local university and speak with Professor Braun and his assistant, Mikhail Robins. From here the action really picks up, as does the instantaneous attraction between Viola and Mikhail, though by society's standards they are not a suitable match, for even more reasons than one might suspect.
The plucky Viola is entertaining throughout, as well as a decent role model for girls and young women. She is as self aware as possible, sweet, polite (most of the time), and unwilling to be dismissed simply because of her gender. She is also loyal, and willing to own up to her mistakes. In short, Miss Viola Doyle is a very good example for other young ladies, and comes in an entertaining package. Plus, with the way this story ends I doubt we've seen the last if the indomitable Viola Doyle or her love interest, Mikhail Robins.
Amy Lynn Spitzley lives, writes, daydreams, and walks by the shores of a Great Lake in Traverse City, Michigan. She has two goofy children and one British husband. She finds writing for teens is where it's at because they tend to be informal, character-driven, and casual. (Plus the dialogue is really fun!)
When not writing she can be found creating collages or making faces at formality until it gives up and hides under the kitchen table.