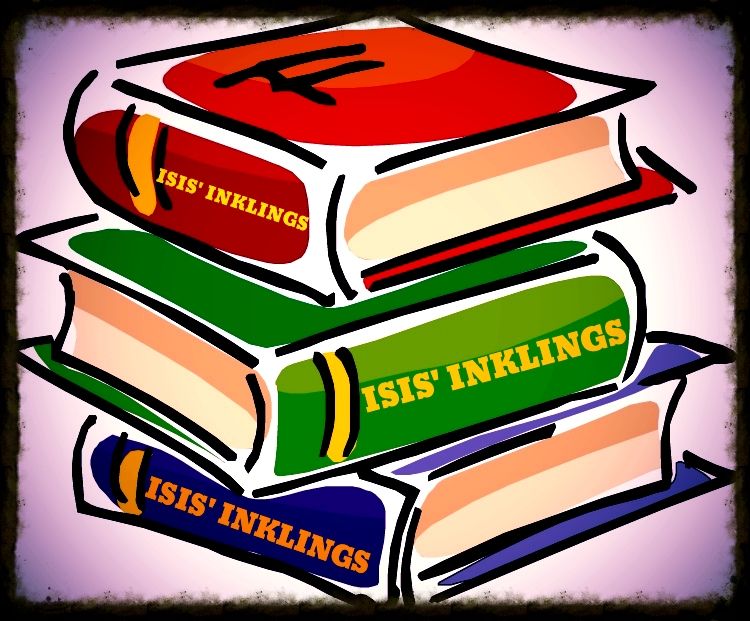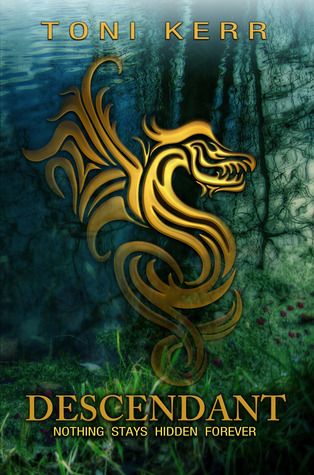 Burb: For 15 years, Tristan has tried to cope with hearing the thoughts of others. But that was child's play compared to what he must do now. When an old woman appears with a murderer hot on her trail, Tristan is thrust into a world of trickery and manipulation.
With secret societies tracking his every move, Tristan must find the possessed emerald he was destined to protect and learn to control powers he never knew he had. Only, Tristan never was any good at doing what he was supposed to and the consequences for screwing up now could cost him everything he's grown to love.
Title: Descendant (Makai Series Book #1)
Author: Toni Kerr
Publisher: Featherfoot Teen
Publication Date: December 16,2013
ISIS' Review:
I would like to thank both The Cover Contessa and Toni Kerr for the opportunity to read Ms. Kerr's book in exchange for an honest review. Though I received this ebook for free that has not influenced my review in any way.
Tristan is a decent protagonist. A fifteen year old boy who is ripped from his reality into the unknown, yet he manages, mostly, to keep his head above water. He is able to hear the thoughts of everyone around him and it's driving him crazy. Like high school isn't hard enough, the poor kid is continually bombarded with a barrage of other people's thoughts and emotions. And there is no break in sight for him, which is why he made his plan; to escape his alcoholic mother, their trashed trailer, the incessant noise from his classmates. But as often happens to the best laid plans something went sideways, and suddenly Tristan is responsible for a magical gemstone and secret map. Oh yeah, he's also whisked away after a terrible thing happens. But he has no idea who did the whisking, where he is, or why. From here things just keep getting more and more tangled up, without sufficient explanation for Tristan, or the reader, to understand what's happening.
Things I liked about this book:
Tristan is a great protagonist, rolling with the blows and still getting right back up and trying again. Plus, he is emotionally accessible, not something I tend to expect from a 15-year old boy. His attraction to Dorian is as mysterious as it is entertaining. Then there is the mysterious dragon mythology, which has potential to be original, or at least fairly original. However the verdict is still out on that as we are never given enough information to understand the mythology.
The intermingling of the different types of magical beings is nice, as I enjoy books that aren't focused solely upon one mystical species. Throw in a secret society or two and you really start to mix things up.
And last, but certainly not least, are the plants and their distinct personalities. The plants are characters in their own right, with thoughts and emotions, and even family traits. For example, periwinkles are known to be quite mischievous at times, chamomile is the most peaceful, and the huckleberries like to make things exciting just so they can have something to say.
Things that didn't work for me:
This book manages to pack an awful lot between the covers, possibly too much. It might have felt like a more solid read for me if it had either contained less but with more detail, or been broken into two books, again allowing for more detail in areas.
At times I felt overwhelmed by characters that weren't fully developed, or at least not based upon the information I was given. They may well be extremely well developed, but the paucity of detail surrounding some was frustrating to say the least.
I struggled to care about Dorian. She was not a particularly like able character. I tried to keep in mind the fact that she's supposedly never been off the island but that still didn't justify her constant temper tantrums, or her jealously over how the plants react to Tristan. The few times she starts to treat Tristan like another human end as quickly as they begin, leaving me wondering if Tristan is perhaps more shallow than I originally thought, seeing as he keeps going back to Dorian for more of her abuse. Even after everything Tristan does for Dorian she still always believes the worst about him without even granting him the chance to explain what she thinks she saw
Don't get me wrong, this was certainly an entertaining read, but in places it felt rushed, particularly at the end. I feel as if the ending was more of a draft version, rather than how the published version should read.
If you are willing to be potentially confused by some pop-by characters whose roles aren't sufficiently explained, and can deal with some erratic pacing, then this book is most certainly worth the time. It is a solid debut in a new series, and I fully anticipate the next installment to have tweaked some of the issues mentioned above, making for a very exciting and entertaining read.
Toni Kerr lives with her husband, two dangerously creative children, and a fabulous Australian Shepherd in the Pacific Northwest. She loves the outdoors, horses, the high desert, Photoshop, music, salty things, and writing in the wee hours of morning when all is silent.