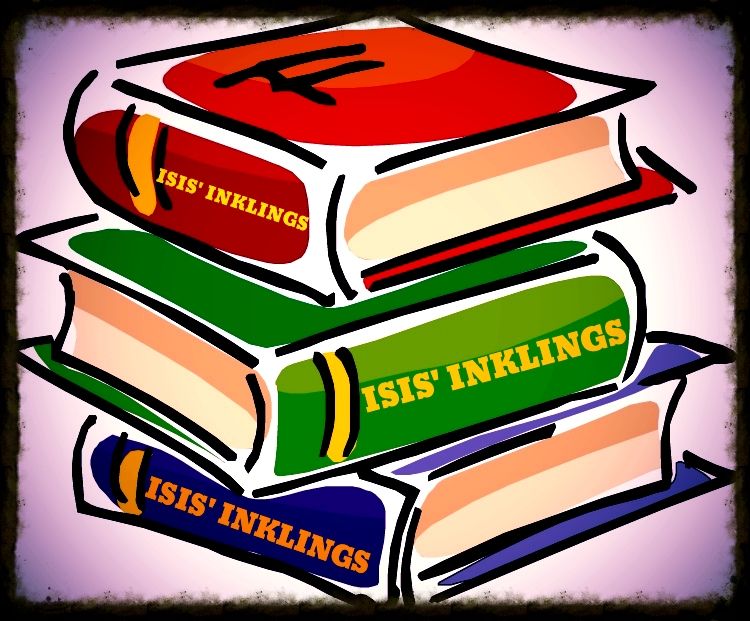 I am a secret no one is able to tell.
Blythe Hallowell is sixteen when she is abducted by a survivalist and locked away in an aban­doned missile silo in Eudora, Kansas. At first, she focuses frantically on finding a way out, until the harrowing truth of her new existence settles in—the crushing loneliness, the terrifying madness of a captor who believes he is saving her from the end of the world, and the persistent temptation to give up. But nothing prepares Blythe for the burden of raising a child in confinement. Deter­mined to give the boy everything she has lost, she pushes aside the truth about a world he may never see for a myth that just might give mean­ing to their lives below ground. Years later, their lives are ambushed by an event at once promis­ing and devastating. As Blythe's dream of going home hangs in the balance, she faces the ultimate choice—between survival and freedom.

ISIS' REVIEW:
I would like to thank NetGalley and Gallery Books for a chance to read this eARC. Although I received the ebook for free, that in no way influences my review of the book.
16-year old Blythe Hallowell is a small town girl living in Eudora, Kansas, where possibly the most exciting thing to happen is their annual parade. Blythe is in a hurry to get to go meet her former best friend, Arlo, who has recently returned after two years away. The Arlo that has returned has captured the interest of all the local girls, so when he announces to Blythe that he wants to marry her, raise kids, and spend the rest of their lives together it is pretty easy to see why shy Blythe is beyond flattered. After fighting with her mom about escorting her youngest brother as he rides his bike in the parade Blythe finally manages to reach the bleachers and Arlo. It is here that Blythe experiences her first kiss, which simply blows her away. Arlo leaves, promising to be back, but after waiting for a bit Blythe gets mad. She wants to teach Arlo that she isn't about to wait around for him forever just because he kissed her.
While walking home in a stew a car pulls alongside her. It is Dobbs Hordin, the local librarian and Blythe's friend. He tells her there has been an accident and her 20-year old brother is involved, that he is there to bring her to him. She jumps in the car, so concerned about her brother that Dobbs has to help her buckle her seatbelt, showing you exactly where her head is at. But Dobbs doesn't bring her to the local hospital, instead he drives her to a door in a field. And just like that Blythe is his captive, trapped in one of the many decommissioned missile silos that dot the Midwest.
Once there he forces her to write a brief letter to her parents, a few short lines saying she's taken a bus into a large city and not to come looking for her. She does it because she thinks they will be leaving the Silo after. After writing the letter he shaves her head, and makes her shave her pubic hair. His reason for this treatment is that hair fibers are what give away idiots, and he isn't going out like that. It becomes crystal clear to Blythe that he isn't letting her go. From here he leaves her, and the lights suddenly go out, leaving her alone in the pitch dark. He forgot to mention that the lights were on a timer. It quickly becomes clear that Dobbs isn't playing with the same deck of cards as everyone else.
Years of escape attempts have worn Blythe down. She no longer tracks time accurately, but instead by the more momentous events in her life. After a time Dobbs rapes her, getting her pregnant, which is all part of his plan. He is a survivalist who had spent eighteen years preparing the Silo, the last two of which were for including Blythe. He saved documents (makes sense for a librarian), as many seed packets as possible, even animals in formaldehyde - all part of his modern day Ark, casting himself as Noah. And Blythe was to be the mother of the new world, once it was safe to go above again. So this pregnancy was earlier than he'd planned, but he lets her keep the baby, who she names Adam.
As just like that Blythe's life is all about Adam. She does everything she can think of to entertain him, including creating fantasies of above, for she refuses to believe Dobbs that anything bad has cone to pass. She is sure he's just saying it to keep them under his control.
It may seem as if I've just told you the whole book, but trust me when I say I've barely scratched the surface. The first three-quarters of the book are told from Blythe's POV while trapped living in the Below, living in the Silo, where her space can be measured in steps.
The final quarter of the book doesn't ring as true as what has come before. I won't say why, as I don't want to give anything away. I will say that the entire book has very strong religious overtones. No where does it say that the book is a Christian story, but it makes more sense once you realize that Ms. Morley is married to a minister, so her personal life may have spilled over to help accent and shade the story.
I've heard that some readers feel Blythe is too old-fashioned for her age and era. She certainly comes across that way, yet part of that comes from the clothes that Dobbs has supplied for her, and from Blythe herself. It was her love of poetry that helped Dobbs select her as the one he would save and repopulate the world with. And her poetry is more inline with the more traditional poetry than what you find being written today. But I also think that Ms. Morley was trying to show an innocence that one associates with small towns, particularly small Midwestern towns.
While many have compared this book to the Room and The Lovely Bones</em>, I think that this book should be judged on its own merits. There are enough differences between the books that you will be doing yourself a disservice to read this book with those two being held up for comparison and contrast. That being said, the book lost me in the end. It went from a strong psychological thriller component to something else, and the end felt both rushed and drawn out at the same time. Personally I probably would have ended the book at that event described by the jacket as:
Years later, their lives are ambushed by an event at once promis­ing and devastating. As Blythe's dream of going home hangs in the balance, she faces the ultimate choice—between survival and freedom.
But then that is just me, and many would probably disagree. This book is a quick read, and worth the time. At 385 pages it isn't too long or too short, and Ms. Morley does manage to pack lots into the whole book. Unfortunately it simply feels to me as if she wasn't sure how she wanted to end the book, which is why we get such a wide variety of events crammed into the final section of the book, many of which didn't feel as if they added to the story as much as they confused things.
Author's Bio:
Isla Morley grew up in South Africa during apartheid, the child of a British father and fourth-generation South African mother. During the countrys State of Emergency, she graduated from Nelson Mandela Metropolitan University in Port Elizabeth with a degree in English Literature. By 1994 she was one of the youngest magazine editors in South Africa, but left career, country and kin when she married an American and moved to California. For more than a decade she pursued a career in non-profit work, focusing on the needs of women and children. Her debut novel,
Come Sunday
, was awarded the 2009 Kafka Prize for Fiction, and was a finalist for the Commonwealth Prize.
She has lived in some of the most culturally diverse places of the world, including Johannesburg, London and Honolulu. Now in the Los Angeles area, she shares a home with her husband, daughter, a cat, two dogs and three tortoises.