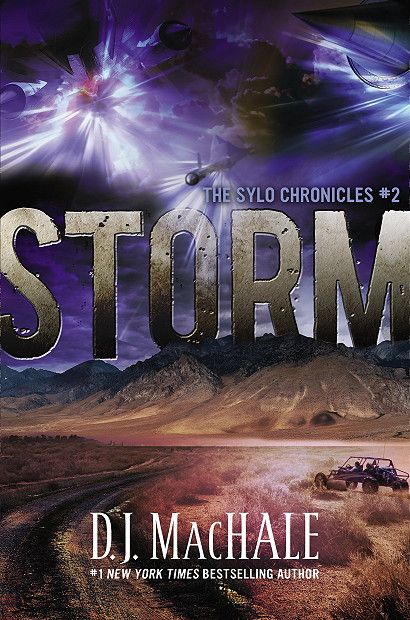 From #1 New York Times bestselling author D.J. MacHale comes STORM —the exhilarating, action-packed sequel to SYLO :
"Absolutely un-put-downable, more exciting than an X-box and roller coaster combined."—Kirkus, starred review
"With this extremely high-octane story that's the equivalent to a summer movie blockbuster, MacHale kicks off an apocalyptic trilogy sure to leave readers demanding the next installment."—Booklist
"An entertaining and creepy tale."—Publishers Weekly
D.J. MacHale is a writer, director, executive producer and creator of several popular television series and movies. As an author, his ten-volume book series: PENDRAGON – JOURNAL OF AN ADVENTURE THROUGH TIME AND SPACE became a New York Times #1 bestseller.
He was raised in Greenwich, CT and graduated from Greenwich High School. While in school, he had several jobs including collecting eggs at a poultry farm, engraving trophies and washing dishes in a steakhouse…in between playing football and running track. D.J. attended New York University where he received a BFA in film production.
His filmmaking career began in New York where he worked as a freelance writer/director making corporate videos and television commercials. He also taught photography and film production.
D.J. broke into the entertainment business by writing several ABC AFTERSCHOOL SPECIALS. As co-creator of the popular Nickelodeon series: ARE YOU AFRAID OF THE DARK?, he produced all 91 episodes over 8 years. D.J. also wrote and directed the movieTOWER OF TERROR for ABC's WONDERFUL WORLD OF DISNEY which starred Kirsten Dunst and Steve Guttenberg. The Showtime series CHRIS CROSS was co-created, written and produced by D.J. It received the CableAce award for Best Youth Series.
D.J. co-created and produced the Discovery Kids/NBC television series FLIGHT 29 DOWN. He wrote every episode and directed several. His work on FLIGHT 29 DOWN earned him the Writers Guild of America award for "Outstanding Children's Script" and a Directors Guild of America award nomination.
Other notable writing credits include the ABC AFTERSCHOOL SPECIAL titled SEASONAL DIFFERENCES; the pilot for the long-running PBS/CBS series GHOSTWRITER; and the HBO series ENCYCLOPEDIA BROWN, BOY DETECTIVE for which he received a CableAce nomination for writing.
In print, D.J. has co-written the book THE TALE OF THE NIGHTLY NEIGHBORS, based on his own teleplay and penned the poetic adaptation of the classic Norwegian folk tale EAST OF THE SUN AND WEST OF THE MOON. His most current work is the spooky MORPHEUS ROAD trilogy; and a whimsical picture book THE MONSTER PRINCESS.
D.J. lives in Southern California with his wife Evangeline and daughter Keaton. They are avid backpackers, scuba divers and skiers. Rounding out the household are two elderly goldfish and a Kitten, Kaboodle.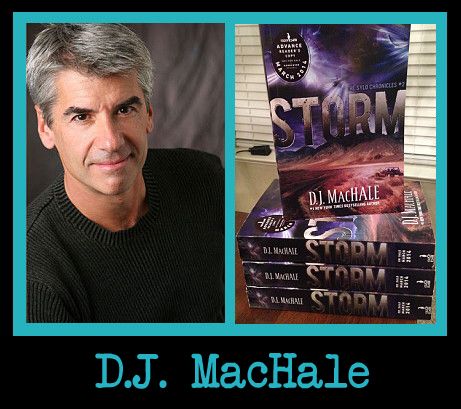 a Rafflecopter giveaway