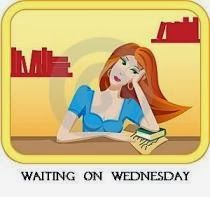 Waiting on Wednesday is a weekly meme hosted by Jill from Breaking the Spine that spotlights upcoming releases we are eagerly awaiting!
This is one I really can't wait for! I love this series so much!
Title: False Future (False Memory #3)
Author: Dan Krokos
Publisher: Disney Hyperion
Expected Publication Date: August 19, 2014
True Earth has returned during a massive snowstorm in Manhattan-and this time they have an army. Rhys, Noble, Sophia, and Peter know they don't stand a chance against the enemy without Miranda. And once they revive her, she's horrified to find her world in flames.
The enemy occupation is brutal, but the director promises to release her hold on the city if Mr. East is turned in, and Miranda and her team are determined to find him. With her grief over the losses she has suffered fueling her spirit, Miranda knows that this time the sacrifices have to be worth it.
Packed with suspense and deception, Dan Krokos brings Miranda's journey to a mind-bending conclusion as she risks losing everything in the fight for her future.
After pumping gas for nine years to put himself through college, Dan Krokos, now twenty-eight, dropped out to write full-time (stay in school, guys). Coming soon: the final stop for Miranda North in
False Future
, followed by the next adventure for Mason Stark in
The Black Stars.
All of Dan's books have been optioned for film or television, and False Memory recently won the International Thriller Writer's Award for Best Young Adult book
. He enjoys playing MMORPGs (with the occasional FPS), riding motorcycles, and drinking coffee.