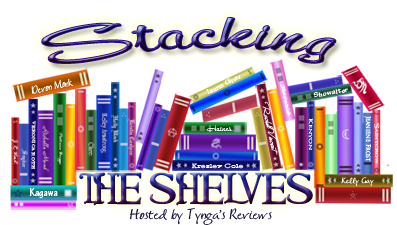 Stacking The Shelves is a weekly meme hosted by Tynga's Reviews. It is all about sharing the books you are adding to your shelves, may it be physical or virtual. This means you can include books you buy in physical store or online, books you borrow from friends or the library, review books, gifts and of course ebooks!
Another great week! Here's what I got!
On Saturday I went to the White Hot Kiss release party hosted by
Good Choice Reading
and
Anderson's Bookshop
! I got a finished copy of White Hot Kiss and had all the other JLA books I haven't had signed yet, signed (although I forgot my ARC of Don't Look Back, grrr). And we got a tote and some goodies! Note there are two copies of White Hot Kiss signed b/c one is an ARC I
will use for giveaway some time this month!
I got there in the mail. One is my final book from all my bday money. The other is a final bday give from DH that he had forgotten he ordered for me, LOL!!
Finally, I got this for review from Jean Book Nerd (I am on the blog tour tomorrow and hope I get to finish it before then!).
What did you get this week?