When Talia Lyons was just a child, her parents were murdered before her eyes. Offered a choice between accepting their fate and exacting revenge, Talia trains to become one of the country's deadliest assassins in order to kill the man responsible for their deaths: Ian Crane. Luckily, Talia was born with a gift- the ability to read and influence the minds of others. At sixteen, Talia is poised to graduate from the McDonough School for the Talented, where she learned to control her abilities. Now there is only one obstacle standing between her and the retribution she craves... Talia herself.

Her greatest asset may also be her undoing; while a formidable weapon in the field, Talia's talents prevent her from both shutting off the mental connection she shares with her questionable boyfriend and blocking out the thoughts of a beguiling fellow recruit. But Talia can't afford to have the feelings and distractions of a normal teenage girl, when her life is far from normal.

She must regain the single-minded determination that has brought her this far, or it may cost Talia her life when she finally faces Crane. And even after being molded in to a weapon of war, she'll still have to find the strength it takes to pull the trigger.

If James Bond and Sookie Stackhouse had a love child with a yearning for vengeance, her story would be TALENTED: an adventure about powerful teenagers who aren't afraid to embrace their fears and fight for what they believe in.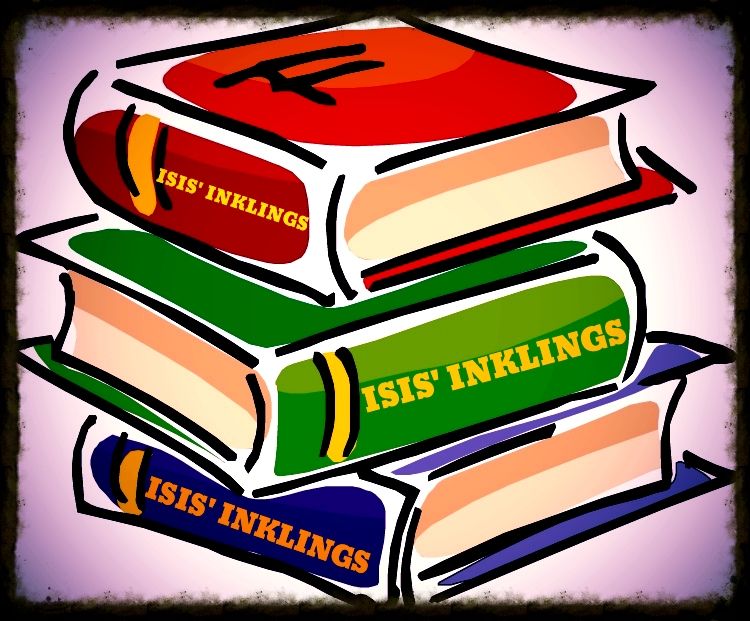 Isis' Review
I would like to thank NetGalley and Indie Inked for granting me the chance to read this ARC in exchange for an honest review. Though I received the e-book for free that in no way influenced this review.





Talia is a captivating character, that superhero with the fatal flaw. Although in Talia's case she certainly doesn't see herself as anything resembling a superhero - but she sure sees the flaws. Having been molded by the top dog in the Agency since she was discovered to be the only survivor of her murdered family, Talia filled the gaping hole caused by losing her loving parents with the friendship of her rescuer's son. Donovan became Talia's world, filling the role of family, friend, and eventually boyfriend.





Donovan is also Talented, which means he has a special skill set that the average populace does not. Just as Talia does. There are all different types and strengths - people who can morph into an animal, or many, (some can even morph into other people), and the Brains - those who calculate raw data faster than a computer, or the Techs, who have a distinct affinity for technology. And of course there are those with powers like telekinesis, mind-reading, and even compulsion. There used to be more variety and greater strengths, but as time passed since the events that so altered the world, some of the more rare powers just disappeared from the gene pool.





Talia has spent her life training to become a Hunter, part of an elite squad that goes out to do recon and collect data, even going so far as to kill those on the other side. Hypothetically she knew she would be sent on Kill Missions, but reality is something else altogether.





For graduation Talia, like all Pledges, must complete a solo Mission. In her case they are sending her up against the head of the opposition to do some recon to try to identify some of their other top agents. She must get into Ian Crane's residence in Las Vegas. The reclusive leader of the Coalition never leaves his fortified compounds, just like Mac, and when either man travels they do so under heavy guard.





Things fall apart in the end of the Mission, and Crane surprises Talia, telling her things that simply can't be true. He is evil, of course he would tell her lies about her own parents. But there has always been a tiny seed of doubt buried in Talia's mind - will Crane's comments wake the slumbering doubts?





All this on the poor girl's plate, and that is without even getting into the boy problems she is having!
Sophie's Bio:
Sophie moved to Washington, D.C. after graduating from Penn State University to pursue a career in the Sciences. After deciding to actually write down one of the stories she makes up in her head, Sophie began the long journey towards her first full-length novel, Talented. Caged is her second novel, and the second in the Talented Saga. Hunted, the third novel in the Talented Saga is available now. The final installment in Talia's story, Created, will be released in Summer 2013! PAWN will be the first book in Sophie's new series, the Nightmares Trilogy, and is set for April 26, 2013 release. When Sophie isn't hunched over her computer, she can be found shopping in Georgetown, running in Rock Creek Park, or at the local dive bars in her Columbia Heights Neighborhood.