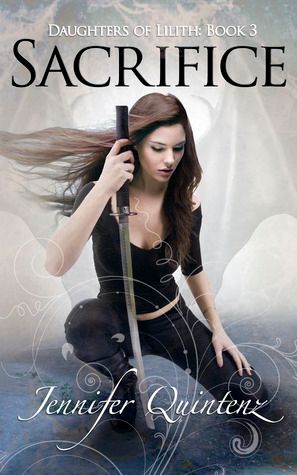 Just when Braedyn Murphy thought she understood the danger descending on her little town of Puerto Escondido, a new threat arrives. A cult devoted to Lilith has taken up residence in town, led by a charismatic old woman with more than one secret. When Cassie gets tangled up in the mystery, Braedyn realizes her two worlds are colliding. But if she's going to stop Lilith and her Daughters from reclaiming this earth, Braedyn might not be able to protect her friends.
As her duties to the Guard become more difficult, Braedyn turns to Lucas for solace. They begin to wonder if now is the time to claim their one night together—knowing that one night is all they may ever have.
Darker forces have their own plans for Braedyn and the Guard. No one ever told Braedyn this battle would be easy—but how much can one girl be asked to sacrifice in order to save the world?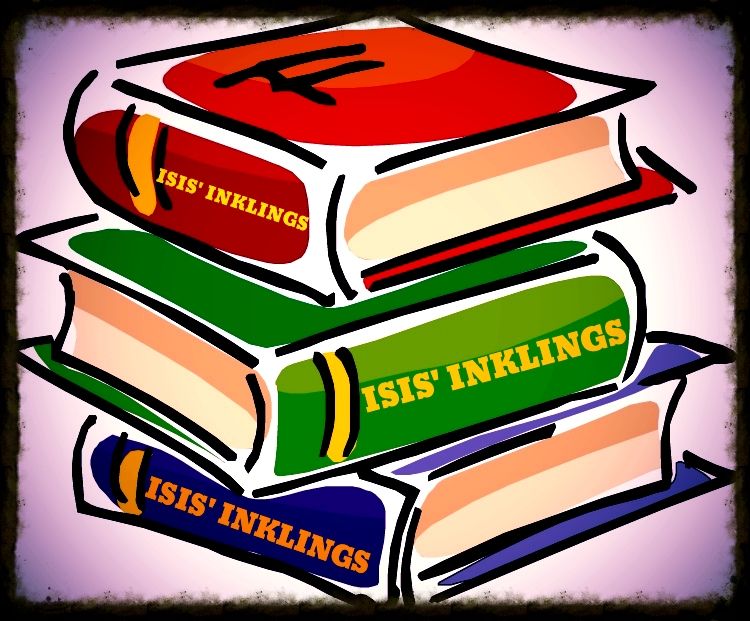 Isis' Review
I would like to thank the author, Jennifer Quintenz and The Cover Contessa, for the opportunity to read and review this e-book for free. The fact that I received it for free in no way influences this review.
If you haven't yet read the first books in this series, STOP HERE and go read them first. This series builds each book upon the foundation of the prior book, which means that this review contains spoilers for the rest of the series.
The third book in this compelling series does not fail to deliver. Be prepared to run the entire gamut of emotions, from end of the world lows to mind boggling highs, as well as everything in between.
Cassie takes on a much more active role in this book, joining Royal as a major player. With a local cult of Lilith in town, Cassie becomes the only viable candidate for infiltrating the group and reporting what she learns back to the Guard. It is really nice to see Cassie finally really step on the road to recovery from what Parker did to her. In taking steps to reclaim her life Cassie discovers an inner core of strength she never knew she possessed, which serves her well in both her adventures and misadventures. Thankfully for Braedyn, Cassie is willing to step back into her role as best friend; however she and Royal truly cemented their friendship over the events of the previous books, which does have an impact on Braedyn and her life.
Seth returns and continues to plague Braedyn and the Guard. The traitor in the Guard's midst is exposed, but too late to stop some serious damage from happening, leaving everyone reeling from the horrid results of their betrayal from within. And just when Braedyn thinks miracles can happen - that she and Amber might actually become tentative friends, her whole world gets knocked askew. Again.
This book is filled with unrequited love, naked pain, yearning for the forbidden - and this time Braedyn and Lucas aren't the only two caught in that trap. For those Lilitu raised as human and electing to live & fight on the side of humanity, life and love are a torment. All around them they see what they can't have - they can't kiss the one they love, let alone take the physical relationship to its conclusion, for to do so would mean destroying the one they love.
While searching for answers on how to defeat Lilith and preventing her return Braedyn makes an enemy of a specific Lilitu. Unfortunately she moves on, forgetting about the threat the other Lilitu made, and now not only does she have to pay the price, but yet another person she loves must suffer right along with her.
In the end things are not what they were. How Braedyn and the others will deal with the fallout and move forward is anyone's guess. . . What more can Braedyn lose before going too far and also losing her chance to become human? Or has she already done too much harm, even while trying to help? Is it too late for Braedyn? Too late for the Guard? Have the Lilitu already won, and they just don't know it yet? All these questions and more are rattling around inside Braedyn's head, and odds are, she isn't the only one wondering.
Jennifer Quintenz is a film and television writer, author, and graphic novelist. She has written for Twentieth Television, Intrepid Pictures, and Archaia Studios Press. She lives in Los Angeles with her husband and son.