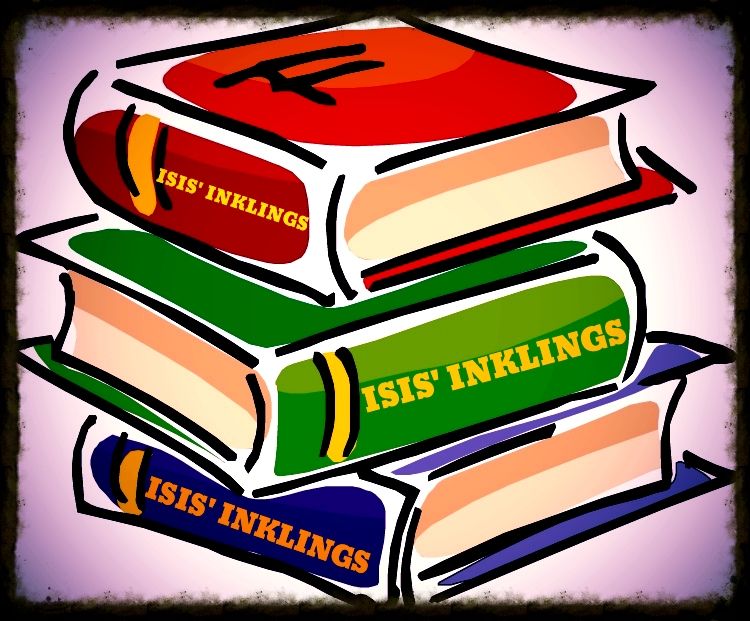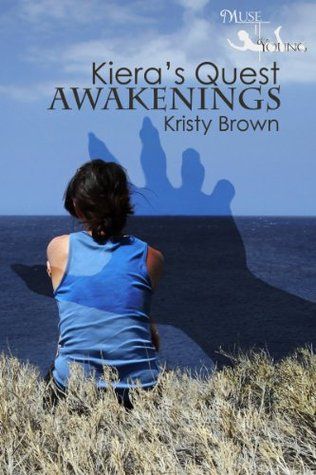 Meet Kiera, a pretty, intelligent, and talented girl, brought up by her uncle, and abandoned by her parents. Life is as normal as she believes it to be, apart from the deep ache inside her, telling her she's different. For years, Kiera had dreams where she ventures into a different reality. She's not alone; a presence is always there, keeping her safe, yet she feels vulnerable, and hunted.
Zakk, Prince of Zantar, is under the Witch Queen's spell as she tries to take over his world. He crosses paths with Kiera, and their fates are entwined.
As their journey unravels, she learns that she is not the only one affected by this prince. Who is on her side? Will she find out why she has been chosen? How can someone so young, defeat such evil? Will she find the strength to save the ones closest to her? Will this be Kiera's only Quest?
Kiera's Quest Awakenings by Kristy Brown (Int'l Girls YA Book Club on Goodreads)
I would like to thank Kristy Brown and the International Girls YA Book Club for a chance to read this ebook. Although I received the ebook for free, that in no way impacts my review of the book.
This is a very short book, only 85 pages, and yet it manages to pack a fair amount of story and action in such a short time. Kiera is the young heroine of the story, but she is surrounded by a solid supporting cast - her best friends, Maddy, Daz (Maddy's boyfriend), and Joe. Of course we can't forget the loyal Prince, Zakk, nor can we get through the review without at least mentioning the Witch Queen!
The opening of the book was a tad confusing to me, as it felt chaotic but without letting me in on what was the norm versus what was the chaos. As the story progressed it did become more linear and easier for a younger audience to follow.
Kiera is a good protagonist, and I get the feeling that she will grow and mature quite nicely as her Quests add up. She is a loyal friend, and though she made mistakes she owned up to them, learned from them, and did her best to make things right if she saw they were wrong (either by a mistake she had made, or if she just encountered something that wasn't right). I think that middle grade readers, particularly girls, will find Kiera and friends easy to relate to, which should help keep them engaged in the story.
Zakk's story was explained, but only in very broad strokes, so I anticipate he will be playing a much larger role in future books. While the Witch Queen got more coverage, we never did learn what made her into the monster she is today, so again I feel she will be getting more hands on in future books.
Unfortunately, I felt that the transitions were often brutally abrup, and not handled as well as they could, or should, have been. It felt as if the author would get stuck in a scene, and not knowing what to do with it, she would simply jerk the reader into another scene with little or no explanation as to why. This book reads more like a draft than a final version. However, I do feel that there is strong potential in the storyline and series, I'm not sure that I will make time to read book two, even to get answers to questions posed in book one. The writing just didn't work for me with the transitions between scenes being crafted as they are. But that is not to say that this is not a decent read for a middle grade reader, or older.
Hi I'm Kristy and I live in the U.K. I have always written short stories and poetry. I went to university to study acting which I loved, but my real passion has always been writing. So now I write the kind of stories I would have wanted to read when I was a teen. "Kiera's Quest-Awakenings" is my first ebook. There will be four in the series. I have written the chapters like scenes in a film, with the action cutting to different characters. It's fast paced! Book two-"Sacrifices" came out August 2012(Muse It Up Publishing) Book three, "Perceptions," was released in May. Book four, the last, is out Feb 2014. I am now writing A YA book. My dream is to have them in print someday! I love reading YA angels,vamps etc. I love my kids and hopefully one day they will enjoy my crazy tales!