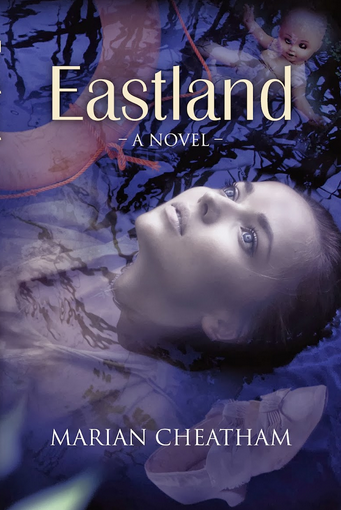 Eastland
by Marian Cheatham
Release Date: 02/14/14

Book Summary:
WOULD YOU RISK YOUR LIFE FOR JUST ONE DAY OF FREEDOM?


For hardworking teen, Dee Pageau, the annual employee picnic will let her escape the drudgery of work and possibly find love with her best friend Mae's older brother, Karel. But in 1915 Chicago, girls don't go on picnics without their mother's approval.
Unfortunately for Dee, Mama has had a premonition of disaster and forbids Dee from going. Forced to watch as Mae and Karel leave without her, Dee defies Mama and rushes off to join her friends.


But Dee's joy soon turns to terror when the ship ferrying them to the picnic capsizes. Rescued not once but twice-by Karel and a mysterious sailor-Dee finds herself tested in unimaginable ways. What happens next turns out to be worse … and better … than anything Dee ever expected.
Karel stretched his hand across our wrought iron table and unfolded his fingers. I slipped my hand into his again. "I wanted to ask you something, Dee. Father wants to take Mother to the Grand Hotel on Mackinac Island for a few weeks to rest. I'm going up to Michigan in August to visit them for a couple of days. And they, well, Mother especially, would like you to join us." He laughed. "I'm lying. I would like you to join us. What do you think? Would you come for the weekend? Maybe take a day or two off of work and stay a little longer?"
Mae had told me all about the Grand Hotel. She'd said it was the most gorgeous, and expensive, place she'd ever stayed. Imagine, me in a posh resort like that with a dreamy suitor like Karel? I wanted to say a million things. I wanted to say "yes."
But all that came out of my mouth was, "I don't know if I could miss the time at work."
"You don't have to decide tonight. Talk to your mother about it."
"You talk to Mama. I have a feeling if you asked her, she'd agree to almost anything."
Karel released my hand and scooted his chair around the table. "Mind if I sit next to you?"
I shook my head, I think. He had moved so close to me, I could feel his warm breath on my cheek. I had to stay calm. Focus on that adorable, dimpled cleft in his chin.
But I couldn't concentrate on anything because his lips were nearing mine. Karel was going to kiss me. My first-ever kiss on my very first date.
I closed my eyes, as his breath grew hotter and more rapid. My mind went fuzzy, and then his lips were touching mine. He held them there, pressing gently. I melted into him, wanting more. The sensation was intoxicating.
Was this how it felt to be drunk?
About the Author:
Marian Cheatham lives in a suburb of Chicago with her family and their menagerie of pets. A graduate of Northern Illinois University, Marian taught Special Education for many years before becoming a full-time writer.

Author Links: