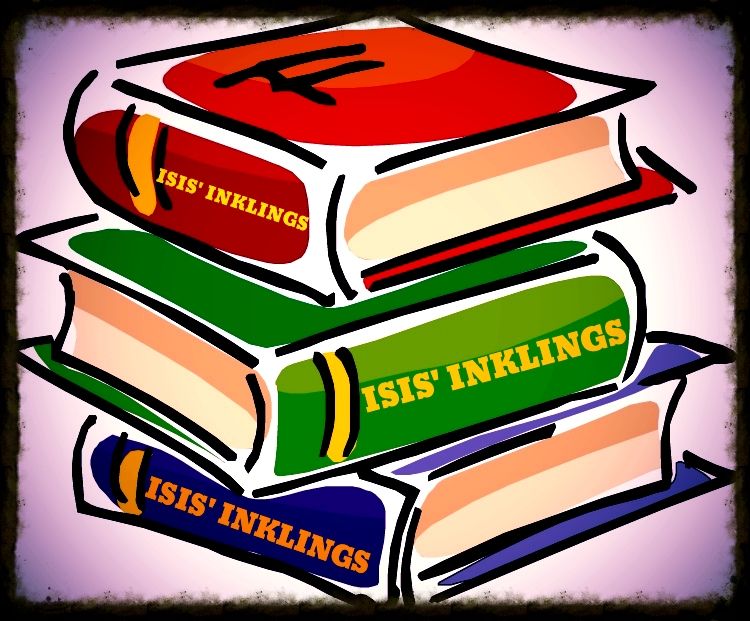 Braedyn is a normal girl just trying to survive high school with her two devoted friends, Royal and Cassie. Together they're doing a pretty good job of shrugging off the slings and arrows cast their way by the popular crowd when a new boy, Lucas, moves into the house next door. Suddenly Braedyn finds herself falling in love for the first time.
But as her sixteenth birthday approaches, Braedyn discovers humankind is at war with the Lilitu, an ancient race of enticing demons that prey on human souls. Her father is a member of the Guard fighting against the Lilitu - and so are the new neighbors, including her crush, Lucas.
As her world starts to unravel at the seams, Braedyn learns the right answers aren't always clear or easy. And as for "good" and "evil" – it all depends on how we choose to act.
Inspired by the ancient Mesopotamian myths of Lilith and her offspring, Thrall explores first love, strong friendships, and taking on adult responsibilities against the backdrop of powerful supernatural forces and life-and-death stakes.
Title: Thrall (Daughters of Lilith #1)
Author: Jennifer Quintenz
Publisher: Secret Tree Press
Publication Date: May 16, 2012
Isis' Review:
I would like
to thank the author, Jennifer Quinletz and The Cover Contessa, for the opportunity to read and review this book for free. The fact that I received it for free in no way influences this review.
I had just finished reading the Georgina Kincaid series (all about a succubus) when I was offered the chance to review this book. I was slightly worried that after reading five books about a succubus in under 32 hours, I might be biased against this book simply due to succubi overload. Thankfully that was not a problem in the least.
Ms. Quinletz has a lovely writing style, and an excellent ability to allow her characters to be larger than life, stepping right off the page, yet without making them into caricatures of themselves. She has a strong connection with the emotional highs and lows of life as a teenager. Add to that the problem of discovering everything you thought you knew about yourself was a lie, that the things that go bump in the night really do exist, a dash of mythology, and you've got one heck of a recipe for entertainment.
Braedyn is a lovely young woman with a small circle of friends. Most of her time at the prestigious prep school she attends is spent either with her two BFFs or avoiding the queen bee/bitch of the school. Braedyn is a loyal friend, very protective, and also reliable and levelheaded (as much as any teenager can be!). . . But she is also willing to risk her life in defense of strangers. Just the kind of person you want on your side when things go bad.
After years of being bullied you might expect someone who was just handed mind boggling power to use it to get some revenge. But that never even crosses Braedyn's mind - not until what happens to Cassie. Then she starts to fantasize, which someone immediately jumps on and starts egging her on - neglecting of course to mention the repercussions of getting justice for her friend.
Lucas is the new boy in town, and Braedyn's first serious crush. He is a tortured soul due to a trauma in his past, and that draws her to him like a moth to the flame. That same trauma is a huge part of what still drives him now. At the same time he is a regular teenage boy, with all the sweetness, prickliness, and confusion that are part of being a teenager.
I truly enjoy the relationships in this book. Ever since middle school Braedyn has been the target of the queen bee of their class, Amber. To this day she has no idea why Amber dislikes her so vehemently, all she knows is to try and blend in with the background as much as possible in order to limit the amount of abuse Amber and her circle like to heap on her. Before Lucas moves to town Cassie and Royal are Braedyn's only friends. Both are strong personalities in their own right, but unique enough that all three compliment one another. The interplay between the teenagers is so well crafted that just reading about the social cliques brings me back to my own middle & high school experiences, leaving me grateful that they are behind me.
Another beautifully crafted relationship is between Braedyn and her dad. Being just the two of them makes for a very strong, loving dynamic. Even when the rug is pulled out from under her feet, and her world as she knows it radically changes, Braedyn and her father still have a powerful familial love for each other. Of course that's not to say that Braedyn doesn't test her boundaries, or that the two don't clash from time to time - all part of the normal teen 'rebellion' of learning who they are/who they want to be. But the minor friction caused by the ever shifting lines of responsibility never changes their core-level love and respect for each other.
The blend of action, romance, and character development is smoothly done, all matching the arc of the story without ever slowing for too long to explain anything. Ms. Quinletz did such a beautiful job of showing us this story, rather than telling it to us, that I immediately went out and purchased <em>Incubus (The Daughters of Lilith #2)</em> the second installment, and am now eagerly awaiting the release of book three, <em>Sacrifice (The Daughters of Lilith #3)</em>. If that isn't a solid endorsement I just don't know what is!
Jennifer Quintenz is a film and television writer, author, and graphic novelist. She has written for Twentieth Television, Intrepid Pictures, and Archaia Studios Press. She lives in Los Angeles with her husband and son.