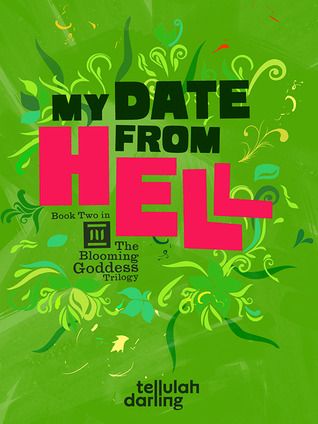 Sophie Bloom's junior year has been a bit of a train wreck. After the world's greatest kiss re-awakened Sophie's true identity as Persephone (Goddess of Spring and Savior of Humanity), she fought her dragon-lady guidance counselor to the death, navigated mean girl Bethany's bitchy troublemaking, and dealt with the betrayal of her backstabbing ex, Kai (sexy Prince of Darkness). You'd think a girl could catch a break.

Yeah, right.

With Zeus stepping things up, it's vital that Sophie retrieve Persephone's memories and discover the location of the ritual to stop Zeus and Hades. So when Aphrodite strikes a deal that can unlock Sophie's pre-mortal past, what choice does the teen goddess have but to accept?

The mission: stop media mogul Hermes from turning Bethany into a global mega-celebrity. The catch? Aphrodite partners Sophie and Kai to work together … and treat this suicide mission as a date. Which could work out for Sophie's plan to force Kai to admit his feelings for her–if she doesn't kill him first.

Add to that the fact that BFF Theo's love life and other BFF Hannah's actual life are in Sophie's hands, and suddenly being a teenager—even a godlike one—seems a bit like … well, hell. Whatever happened to dinner and a movie?

The YA romantic comedy/Greek mythology fireworks continue to fly inMy Date From Hell. Love meets comedy with a whole lot of sass in book two of this teen fantasy romance series. Breaking up is easy; dating is deadly.
Book Depository: http://www.bookdepository.com/My-Date-From-Hell-%28The-Blooming-Goddess-Trilogy-Two%29-Tellulah-Darling/9780988054066
Tellulah Darling on writing trilogies:
Writing trilogies is crap! What whaaaat? Yeah, you heard me. Wanna know why? Because that's three books worth of living and breathing characters that I then have to say good-bye to when I'm done. And speaking from personal experience, it truly sucks!
When I finished writing my first novel Sam Cruz's Infallible Guide to Getting Girls, I felt euphoric. Same when I finished My Ex From Hell and My Date From Hell, the first two books in my YA romantic comedy/Greek mythology The Blooming Goddess Trilogy. With each of those, there was a joy and an incredible sense of accomplishment.
But see, I when I finished writing My Life From Hell, the final book in this series, I couldn't even bring myself to type the word "Three" in the final line "END OF BOOK–". All the excitement and fear I'd had in the previous two books of the trilogy at moving deeper into Sophie's journey morphed into sadness in this one. My husband, who was the first person I texted when I'd completed book three, said that I'd spent so much time with them that I had Hades Syndrome. Which was like Stockholm Syndrome, but evil-er. Which made me laugh. Which helped.

With the release of My Life From Hell racing toward me this

March 20

, I can honestly say that I miss Sophie and her wacky crew already. I spent more time with Sophie et al than with most of my friends these past couple of years. Logically, I know our time together is not yet done. There's all the launch stuff. I'll still get to live in their world, be in their heads for a bit longer. But on a most basic profound level, the journey is over. Trilogies just mean it's three times harder to bid my fictional friends good- bye. But I wouldn't have changed a single second spent with them.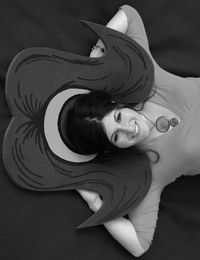 Tellulah Darling
noun

Sassy girls. Swoony boys. What could go wrong?
1. YA romantic comedy author because her first kiss sucked and she's compensating.
2. Alter ego of former screenwriter.
3. Sassy minx.

Geeks out over: cool tech.
Squees for: great storytelling.
Delights in: fabulous conversation.
Writes about: where love meets comedy. Awkwardness ensues.

Tellulah Darling is a firm believer that some of the best stories happen when love meets comedy. Which is why she has so much fun writing young adult romantic comedy novels. Her tales span contemporary, teen fantasy romance, and YA Greek mythology, and range from stand alone books to series. For Tellulah, teen romance is the most passionate, intense, and awkward there is – a comedy goldmine. Plus smart, mouthy, teen girls rock.
a Rafflecopter giveaway