Today we welcome Shay Lyman!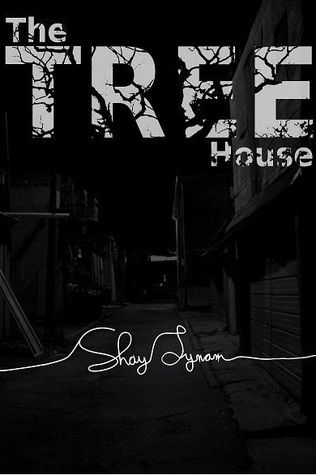 Hailey is an average twenty-year-old college student, living an average life. Or so she thought. When a past she never knew existed is brought to light, the reality she thought she knew is shattered and she is left alone to pick up the pieces. Who could know this world holds such evil? Who is this strange, obscure boy who seems to know more than he is saying?
And what can one girl do when a fight to stay alive turns into a fight to avenge and protect the ones she loves?
AMAZON BUY LINK
Welcome Shay!
Did you always know you wanted to be a writer or did you want to be something else?
I think I've always wanted to do something creative and artistic. Writing really seemed to be my niche.
How long does it take you to write a book from start to finish?
My fist published book took my almost two years from start to finish, including editing and everything. I'm way too good at procrastinating so it probably should have only taken me a year or so. Hopefully the one I'm working on now won't take me near that long.
How do you come up with themes for your stories?
When I'm not writing, I'm thinking about writing. While at work I'm constantly thinking about where I want my book to go next and a lot of times themes will just kind of pop into my head.
Do you have a schedule of when you write?
I don't have a set schedule but I do most of my writing late at night. That's when I feel I'm most creative.
How many books have you written so far? Do you have a favorite?
I've only written two that I've published so far. Other than those two, I have countless stories written in notebooks or in random folders on my computer. My favorite is definitely The Tree House. I worked really hard on it and saw it through to the end because this was one that I really wanted other people to read. It became my baby.
Do you have a favorite character?
My favorite character would either have to be Jack or Root. Jack, of course, for his snarky, leader, bad boy attitude and Root for his loyalty, little-man syndrome, bravery and extensive knowledge of explosives.
I like to write sitting on my couch at home. Usually I have the heater turned on so it's blowing on my legs and my dog is lying next to me snoring annoyingly, but adorably, loud.
When deciding on how to publish, what directed you to the route you took?
I actually know another local author who was self-publishing around the same time I was and I went to her for advice. She told me about a branch of Amazon called Create Space. I wanted my book to look professional and I loved that it could be sold on Amazon.
Have you gotten feedback from family about your book(s)? What do they think?
I have gotten feedback from a lot of people in my family and I am so thankful for their support and advice. With my mom and my sister being fellow avid readers and my grandfather being a fellow author, it was really cool getting feedback from them that would help make my book that much better. Everyone in my family has been incredibly supportive. Especially my husband who isn't that big of a reader, but he took interest in my book and actually helped me figure out a lot of the plot and even helped a bit with the writing.
What kinds of things do you like to do outside of writing?
I don't do a whole lot outside of writing. I've tried a little bit of everything including dance, music, sports but nothing really does it for me the way writing does. Pretty much if I'm not at work, and sometimes even at work, you can find me with my nose in a book (I guess reading is something I do outside of writing) or on my laptop planning my next book.
What kinds of advice would you give to someone who wants to start writing?
Don't give up. Even if your writing absolutely sucks, don't stop writing because the more you do it, the better you'll get. Also, take constructive criticism humbly.
What is your favorite book? favorite author? Do you have an author that inspired/inspires you to write?
Asking me to name my favorite book is like asking a mother to name her favorite child! Although I will say a few of my favorites are The Hunger Games trilogy, Delirium by Lauren Oliver, Pure by Julianna Baggott, Splintered by A.G. Howard and Being by Kevin Brooks. All of those books and authors have inspired me and especially Kevin Brooks has inspired my writing style.
Do you have any go to people when writing a book that help you with your story lines as well as editing, beta reading and such?
My husband is my number one go to person when I need help with my story lines. He's very much a realistic guy which really helps in making my stories believable, but he's also all about intricate plots and subplots and plot twists and together the two of us can come up with some pretty high-five worthy ideas. As far as editing and beta-reading goes, I always turn to my sister. She, like me, is a bookworm and is really good at catching mistakes whether they're spelling errors or errors involving my plots and characters.
Are you working on anything now?
Right now I'm working on the prequel to The Tree House called The Trial which I am hoping to release some time in May. I've also started on a sequel which I would like to have out by the end of the year. After those two are completed, I will get back to working on a short story I attempted for NaNoWriMo this last year and I'm really excited because it's a genre I haven't really delved into yet.
Thanks so much for being here with us today, Shay! It was great to have you!
I have the most amazing family possible, and I get to do what I love doing. I've come to realize lately that life isn't as bad as I seem to think it is. Finding joy in the small things and spreading that joy like a contagious disease is what it's all about. I love meeting new people, and that includes you. So come hang out on my page, and check out my book. :)
a Rafflecopter giveaway