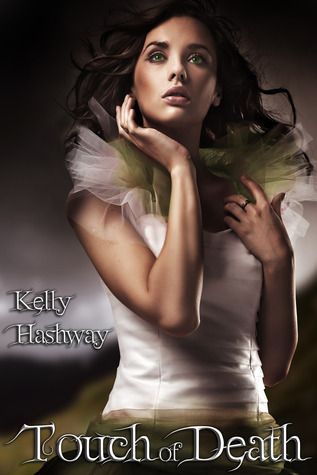 Jodi Marshall isn't sure how she went from normal teenager to walking
disaster. One minute she's in her junior year of high school, spending
time with her amazing boyfriend and her best friend. The next she's
being stalked by some guy no one seems to know. After the stranger,
Alex, reveals himself, Jodi learns he's not a normal teenager and
neither is she. With a kiss that kills and a touch that brings the
dead back to life, Jodi discovers she's part of a branch of
necromancers born under the 13th sign of the zodiac, Ophiuchus. A
branch of necromancers that are descendants of Medusa. A branch of
necromancers with poisoned blood writhing in their veins. Jodi's
deadly to the living and even more deadly to the deceased. She has to
leave her old, normal life behind before she hurts the people she
loves. As if that isn't difficult enough, Jodi discovers she's the
chosen one who has to save the rest of her kind from perishing at the
hands of Hades. If she can't figure out how to control her power,
history will repeat itself, and her race will become extinct.
Jodi knows that any slip-ups made by the Ophi--a special group of
necromancers born under the 13th sign of the zodiac--will fall on her
shoulders... and that Hades is just waiting for them to screw up so he
can wipe out the Ophi line. Unfortunately, Jodi has only convinced one
Ophi to join her school: A hot guy named Chase who jeopardizes her
relationship with Alex. Jodi loves Alex, but Chase can enhance her
powers with just a touch--making her stronger than any Ophi has ever
been. Her mixed emotions send her powers surging out of control, and
the dead start rising without her conscious summoning--exactly what
Hades doesn't want! If she chooses Alex over Chase, she may lose the
battle to Hades, leading the Ophi race to extinction. If she chooses
Chase, she might be able to stop Hades for good but lose everything
else. Jodi needs to figure things out fast--because death is stalking
her at every turn.
Having fallen at the hands of Hades, Jodi's enduring torture like she
never imagined. Worse, she has to watch her Ophi friends suffer along
with her--the punishment doled out by the very people she'd sentenced
to life in Tartarus. Hell. This is one reunion Jodi hoped would never
#222222; font-family: arial, sans-serif; font-size: 13px;">happen, but now she must find a way to free them all.
Except the underworld is nearly impossible to escape.
Jodi's one chance may rest in raising the human soul she killed when
she drank Medusa's blood.
But splitting her human soul from her Ophi soul means living a double
life: One as an Ophi experiencing unspeakable torture and the other as
the human she could have been if she never came into her powers. With
her two worlds colliding, Jodi will have to make the toughest decision
she's faced yet.
Title: Face of Death (Touch of Death #3)
Author: Kelly Hashway
Publisher: Spencer Hill Press
ISBN: 978-1-937053-92-5
Release Date: January 7, 2014