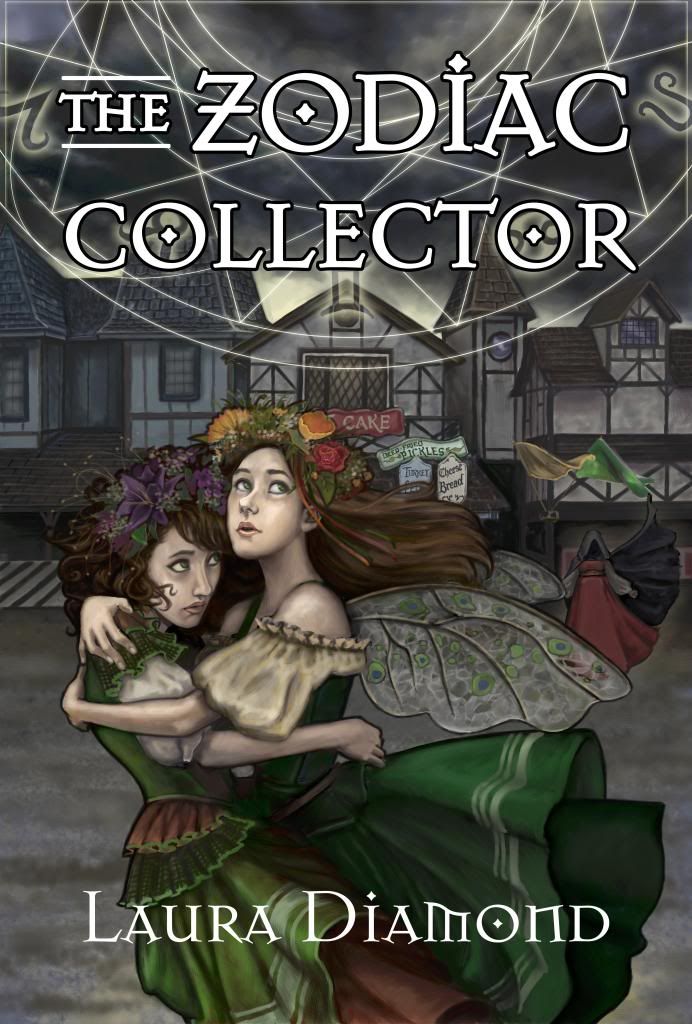 For almost-16 year-old Anne Devans, the annual Renaissance Faire means
three things—her dad spending weeks in the smithy, her bipolar mom
doing some manic costume making, and another ruined birthday for her
and her twin sister, Mary.
This year, Anne wants things to be different, and she's going to do
things her way.
On the eve of the Faire, Anne (along with a reluctant Mary) conjures
up a spell that will make their 16th birthday party a whirlwind event.
Little do they know that it's a literal request.
After the mini tornado in their room subsides, the girls realize
they've invoked the power of the Gemini Twins, Castor and Pollux.
That's the good news. The bad news is they also caught the attention
of a sorceress named Zeena who has been collecting children born under
each Zodiac Sign to enhance her power. Once she captures Anne and
Mary, Gemini twins, the entire Zodiac—and the world—will be hers.
Anne leads the fight against Zeena, but her one-sided decisions could
throw them into a world so far from home, even the Renaissance Faire
would seem like a brilliant vacation. Between managing their new
Zodiac powers, dodging their manic mother and trying to stop Zeena,
they'll get a 16th birthday they'll never forget.
Title: The Zodiac Collector
Author: Laura Diamond
Publisher: Spencer Hill Press (
www.spencerhillpress.com
) Please feel
free to use any images, text. Links, etc. from our website.
ISBN: 978-1-937053-63-5
Release Date: May 2014
Formats: Paperback, e-book
Laura Diamond is a board certified psychiatrist and author of all things young adult paranormal, dystopian, horror, and middle grade. Her short story, CITY OF LIGHTS AND STONE, is in the DAY OF DEMONS Anthology by Anachron Press (April 2012). Another short story, BEGGING DEATH, is coming soon in the CARNAGE: AFTER THE END Anthology by Sirens Call Publications. Her Young Adult Paranormal Romance novelette NEW PRIDE was published November 2012 and her novel SHIFTING PRIDE is coming December 7, 2012 from Etopia Press. When she's not writing, she is working at the hospital, blogging at Author Laura Diamond--Lucid Dreamer (
http://lbdiamond.wordpress.com/
), and renovating her 225+ year old fixer-upper mansion. She is also full-time staff member for her four cats and a Pembroke corgi named Katie