Today The Cover Contessa and Never Too Old for Y.A. & N.A. Books group from Goodreads are starting our Indie Month long celebration! Every Tuesday and Thursday we will have an interview with a different Indie author.

Today we welcome author Madeleine Beckett!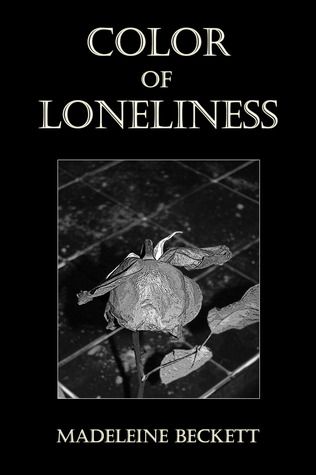 Myra Sommers, an attractive young copy editor living in Philadelphia, makes the tough decision to return to her family home in Nyssa, Oregon. A recent death leaves her with no remaining family, and she decides to heal and regroup there. Her decision to leave is solidified by recent revelations involving her cheating ex-boyfriend, Trent.
Myra parts ways with her only friend, Susie O'Connor, a zany woman who's more than a little insane. In Nyssa, Myra finds little immediate comfort in her "new" home which is literally falling apart around her. She sinks into a deep depression, exacerbated by her feelings of loneliness and isolation in the small town.
News of Myra's return takes no time to spread through Nyssa, and she quickly encounters several locals, some friendly, some not. Among the friendly faces is Jim, an elderly neighbor whom she begins to rely on for help and companionship. When she realizes that she's going to have to hire someone to do repairs on her broken-down home, Jim gives her the name of a local contractor, Dylan Lawson, who has done work for him in the past.
When Myra calls Dylan for an estimate, she's astounded by the contractor's gruff, surly demeanor. But she trusts Jim and there are few other options in the small town.
Dylan can't help but notice that Myra is young, single, and beautiful, which makes him suspicious of her real reason for calling him. The women in Nyssa pursue him relentlessly but he's not in the least bit interested.
After Myra approves his estimate, Dylan begins the process of repairing her home. While he works, she begins writing a book; that is, when she's not fielding insane calls from Susie who misses her like crazy.
Slowly, a reluctant friendship develops between the pair, followed by romantic feelings which neither of them can fight. However, their painful past experiences threaten to tear them apart. Can they move beyond their despair and open their hearts to love?
Myra Sommers is just starting to get her life back on track when everything falls apart. Having had her heart shattered in the past, she hesitates to take a chance on her grumpy, attractive contractor but finds herself falling for him nevertheless. Though she knows the rough yet tender man is keeping his painful past hidden from her, she is stunned when the trust she was beginning to put in him is broken.
Dylan Lawson is fighting back from the darkness and barely existing when he meets Myra. But his inability to open up to her about his past catches up with him, and suddenly their new, fragile relationship is put to the ultimate test. With an inner battle of loss, grief and pain, will Dylan find his second chance and forgiveness in Myra or will he forever be trapped in his past?
A devastating secret is about to be revealed that could either end or strengthen their relationship. Myra could be the key to Dylan's own healing and forgiveness but can his heart take another chance? With so many obstacles in their way, can they forgive themselves and each other and build a future together? Find out in this final installment of the Color series
So let's hear what Madeleine has to say!
When did you first realize you wanted to be a writer?
I knew I wanted to be a writer when I was a small child. I grew up without a television so my nose was constantly stuck in a book. I clearly remember keeping a notebook by my bedside so I could jot down ideas, but I never knew how to translate them into a story format. I eventually gave up and went on to have a career and a family and didn't actually start to write until a few years ago.
How long does it take you to write a book?
It took me about 2 years to write
Color of Loneliness
and
Color of Forgiveness
. I feel like I'm the slowest writer on the planet earth. It takes me a lot of time to get inside my character's heads.
What do you think makes a great story?
I think a great story has to have characters that are believable; characters that you can hate and fall in love with. And the best stories are the ones that make you feel. I love when a story sends my emotions all over the place.
What is your work schedule like when you're writing?
I am a stay-at-home mom right now so thankfully I don't have to juggle work and writing.
How do you balance family and writing?
It's tough because when I get on a 'roll' with the writing I don't want to stop. I'm lucky that I have a fantastic hubby who understands my strange ways and steps up to help out when I'm pounding the keyboard like a crazed woman.
Where do you get your information or ideas for your books?
I do a lot of 'people' watching. You can get a lot of inspiration from just observing people and their behavior.
What was one of the most surprising things you learned in creating your books?
I was shocked that I could actually come up with an interesting plot and execute it. I never understood how authors could do that, and I still don't quite understand how I managed to do it either.
How many books have you written?
Color of Loneliness
and
Color of Forgiveness
are the only two that I've written so far. I have a couple of others in the works that are not completed yet.
It's a tie for me on both
Color of Loneliness
and
Color of Forgiveness
because they run seamlessly together.
Are your characters based on anyone you know?
I have definitely put characteristics of people that I know into some of my characters.
Do you have a favorite place you love to write?
I love writing in the bathtub and at McDonald's.
Tell us one thing we wouldn't know already know about you.
I jumped out of an airplane once. But it was totally against my will, and I will never, ever do it ever again. I shaved five years off of my life that day, I swear.
What do your family and friends think about your books?
My friends and family know that I'm a writer, but I won't let any of them read my books. I'm weird like that.
What do you like to do when you are not writing?
Do you have any suggestions to help aspiring writers better themselves and their craft? If so, what are they?
Write and write some more. The only way you can learn how to be a writer is to write. You will gain so much knowledge from trial and error.
As a child, what did you want to do when you grew up?
I wanted to be an English teacher.
What are your favorite books and which authors inspire you?
I have a lot of different favorites and for different reasons. Since I write contemporary romance, some of my favorite contemporary authors are Alice Clayton and Sylvain Reynard. I loved
Wallbanger
for its humor and
Gabriel's Inferno
for a more serious read.
For an aspiring writer what do you feel are certain do's and don'ts for writing a successful book?
You have to make your characters come to life for your readers. If you don't, your readers won't connect.
What are you working on now?
I've just started tossing around some ideas for my next book. I've got a man and a woman that I keep seeing in my mind's eye. They are slowly starting to show themselves, and I'm getting super excited to start writing their story.
Thanks so much for the interview, Madeleine. It was great having you here!
You can connect with Madeleine through these links:
Madeleine was born in Indiana and has lived there her entire life. She's a Hoosier but has no idea what the heck that means so she'll have to Google it sometime.
She wanted to be a writer since she was a child, but she didn't have the opportunity to try her hand at it until several years ago. And from the first moment, she fell instantly in love.
Madeleine loves to laugh and has a wicked sense of humor that gets her into lots of trouble with her hubby and teenage son. She tries to fill each day with giggles. But more than anything she hopes she can add laughter to the lives of her readers through her stories.
Madeleine's email address is madeleinebeckett@hotmail.com. She absolutely
adores hearing from her readers.