This week, I'm very excited to welcome a new guest reviewer to The Cover Contessa:
Isis Erb
Isis will be stopping by periodically to give us her reviews of books she has read and I'm so grateful to have her on board!
So, without further ado, let's hear about her first review!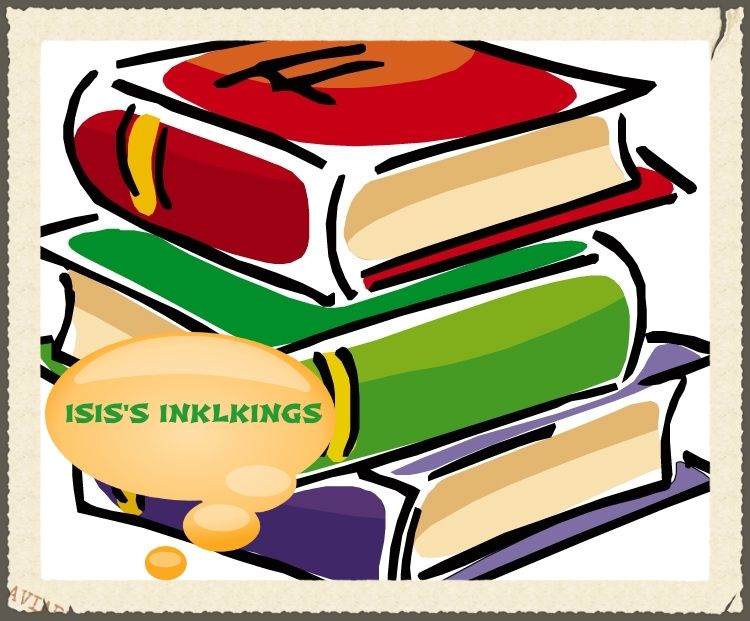 Is it a game? Or is it murder?
The first time she's blindfolded and "kidnapped," Sadie, a brand-new star athlete at a posh boarding school, is terrified. Luckily, it's all a prank designed to induct her into a powerful secret society that her mom belonged to at Keating Hall. The circle has it all - incredible connections; fabulous parties; and, of course, an in with the brother society's gorgeous pledges. The instant popularity is enough to make Sadie forget about the little marks on her arm, creepy black robes, and an unfortunate incident that befell a girl on the team years ago. So the next time Sadie is gagged and kidnapped, she's only slightly annoyed - even though she should be extremely terrified of what's to come
Isis's Review:
I was honored to receive an e-ARC of this book in exchange for an honest review. I want like to thank Merit Press for giving me the chance to read this book; however my review is in no way influenced by the fact that I received the book for free.
From the very beginning I was pulled into the very realistic world that Ms. Friend created, which rather surprised me because I had slipped into that dangerous space of judging a book by its cover, and while the cover was nice, it didn't tell you anything at all about the story to come. In retrospect I am grateful for that, as it made the book that much more enjoyable since I had no expectations based on a pretty picture, etc.
I found this book to be full of memorable characters, each one helping to pull you deeper into the story, and they all managed to do it as smoothly as water flowing over a sheet of glass. Sadie is a wonderful central character; she's strong yet vulnerable, she speaks her mind even when she knows she's in way over her head, and she is a loyal friend. Even as she begins to uncover the less savory side of life at the elite boarding school she is still holding to her values and staying true to herself. Sure she slips a time or two, but she wouldn't have been nearly as relatable and likable if she hadn't. Unfortunately it is one of those small slips that gets her into real trouble. But being a strong character doesn't mean she must resolve all her problems on her own, and she is smart enough to ask for help.
Thankfully one of the people she asks is the delightful Jeremy, who is a modern-day knight is mostly shining armor. Jeremy is also a loyal friend, and he actually recognizes and feels emotions, clearly in touch with his sensitive side. Pretty surprising for a high school jock! He also possesses a solid sense of humor and a penchant for adventure. I loved Jeremy from the first time he appears in the book. He is one of those lucky people that is stunningly attractive and totally unaware of it, making him just that much more lovable. When he drops the ball, in a manner of speaking, he does everything in his power and then some in an effort to make up for it.
Jessica is a great friend who is totally supportive, while Thayer comes off as being the queen bee - at least until the British royals show up and knock her flat off her pedestal. Though she is utterly hateful by the end of the book I had changed my mind about her. Still didn't love her, but I understood her a whole lot better and that went a long way towards making her tolerable, if not even somewhat likable when she put her mind to it. The twin British royals, tabloid fodder of the nth degree, actually turn out to be really warm girls, but because of their 'station' in life they must act the part. They may dress in haute couture every time they are allowed out of the school uniform, but that doesn't stop them from being willing to get dirt on their hands if it means helping a true friend.
The fact that the supporting characters were as interesting as Sadie made for a great part of the story for me. And having a plot that moved steadily along throughout the book was great. The blend of being in character's heads, their interactions with one another, and the actual physical action was exceptionally well done; transitions were mostly seamless, allowing me to stay right in the story with Sadie and the gang, and to feel some of the things they were going through - both good and bad.
All of that said, there were a few bumps along the way for me, but I can't really share them without giving the story away. Lets just say that there were some situations which did not get the reaction(s) I was expecting, leaving me a tad confused and feeling a bit disappointed that my new friends were having their emotions sacrificed for the sake of keeping the plot moving along at a decent pace. Yet I can see how some of those reactions simply weren't safe at the time, for whatever reasons. I can safely say that I will be keeping my eye on Ms. Friend and plan to grab her next book as soon as it comes out. If I am really lucky it will be a sequel to this one.
I'm a YA author living in Chicago with my husband and our son, Lincoln. My first novel, a contemporary thriller, will be published in late 2013 by
Merit Press
.
Among my obsessions are fantastic books, fantastically awful TV shows, biking, running, and all things food-related. By day, I'm an analyst, and I write about things that aren't nearly as much fun as political conspiracies; dark, writhing underbellies; and other important stuff like the prom.If you have any questions, comments, or you just want to yell in caps at someone about how great/awful/amazing some book was, feel free to shoot me an email through the
contact form
. I'd love to hear from you!For more about me, my book, writing life, and the publishing process, take a look at my
blog
.My work is represented by
Lauren MacLeod
(
@BostonBookGirl
) of
The Strothman Agency
.