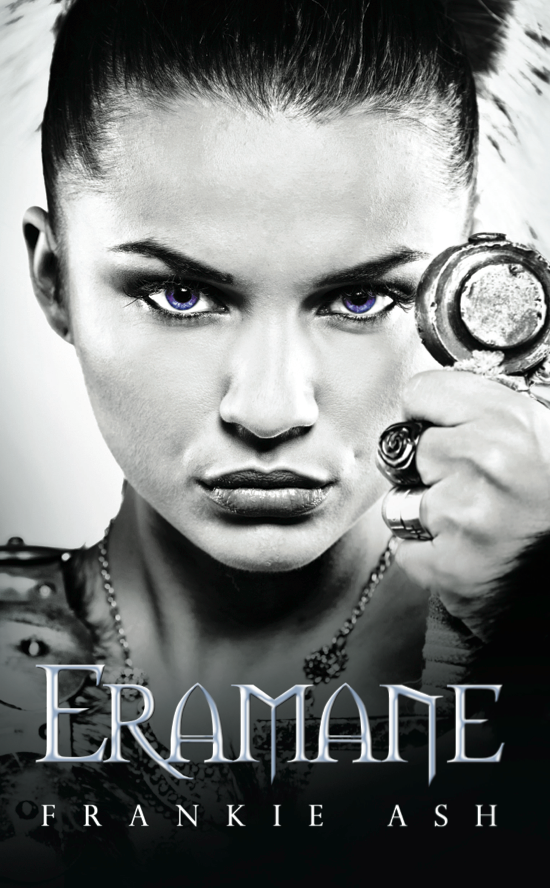 Eramane by Frankie Ash
(Eramane Trilogy, #1)
Publication date: Summer, 2013
by Archway Publishing
Genres: Fantasy, Young Adult
Synopsis:
In the village of Eludwid, seventeen-year-old Eramane Fahnestock goes about her life, cheerfully disregarding a prophecy made to her parents that she would have a great gift. Not yet wed and beset with boredom, Eramane cannot shake the feeling that something exciting awaits her beyond Eludwid. But when she is invited to picnic with a handsome young suitor, Eramane has no idea that her life will soon change forever.

As Eramane prepares for her date, she is suddenly hypnotized by a strange voice that tells her he will be coming for her that night. Unsettled but determined to press forward, Eramane and her suitor, Lebis, head to the woods to enjoy their picnic. As darkness falls on the forest, however, a beast emerges, transforming their beautiful outing into a terrifying scene. Taken captive and carried away to a mountain hideaway, Eramane finds her memories are soon clouded, even as her family frantically searches for her back home.

In this gripping fantasy tale, evil is summoned to the mountaintop, forcing a young woman to discover her magical gifts and exact revenge against a beast determined to destroy everything she has ever loved.
What inspired you to write
ERAMANE
?
I really don't remember. It was over ten years ago when the idea popped in my head. I think I was driving in my car. But that's the awesome thrill of being a writer, when those great ideas just peek-a-boo in on you.
What are some of your favorite books/authors?
The Hobbit
, anything from Poe or King, I added a new fav when I read
The Hunger Games
, Ann Rice has a special place in my heart, and I read every single R.L Stein book I could get my hands on when I was a kid.
How did you get in to writing?
From reading, there is something about a really great book that takes hold of you and won't let go, and you find yourself thinking, "Man, I want to create something that awesome too!"
What do you like to do other than write?
I love listening to music and hanging with my family. I like catching a movie here and there. I really like to drink coffee and think about writing. Umm, does that count?
Did you listen to music when you wrote
ERAMANE
, and if so, who were some of the artists?
I sure did. But the experience of music is so individual, and tagging Eramane with the music that helped inspire me to write it might spoil the experience for others. It might not be that big of a deal, I don't know.
How long did it take to write
ERAMANE
?
Well like I said, the idea came to me over ten years ago. I began writing immediately but not steadily. I didn't actually finish it until 2005. Then I sat on it for several years before deciding to publish. And there were some developmental changes made during the editing process, but for the most part my initial story remained. So in short…haha…about 13 years. Don't worry though; book two is moving along at a much faster rate

Did you have the whole trilogy planned before you began writing book #1?
Not even close. I know how I want ERAMANE to end, and I know certain things that I want to happen in the story, certain things that
have
to happen, and with that I will take her to the end…the path is plotted daily
.
Frankie Ash is the author of the YA novel Eramane, COMING SOON! She holds a B.A. in English and resides on the east-coast somewhere between "Will it ever be warm again?" and "The summers here are too short!" She is currently writing book #2 of The Eramane Trilogy, to be published in 2014.
a Rafflecopter giveaway