Showcase Sunday is a weekly meme hosted by Vicky @
Books, Biscuits & Tea
. The aim of this event is to showcase our newest books or book related swag and to see what everyone else received for review, borrowed from libraries, bought in bookshops and downloaded onto eReaders this week. For more
information about how this feature works and how to join in,
click here
It's Sunday! Time to show you my haul this week! It was a good week for me, indeed!
(all pictures are clickable with a link to Goodreads so you can add them to your TBR!)


I won these:
Debt Collector Season 1 by Susan Kaye Quinn which I won from Susan's Debt Collector release page
I preordered this a while back from The Book Depository because they had a great sale. I also got approved to read the eARC which I finished and will be posting a review of during the blog tour:
Weather Witch (Weather Witch #1) by Shannon Delany
I received three packages all at once at the beginning of this week: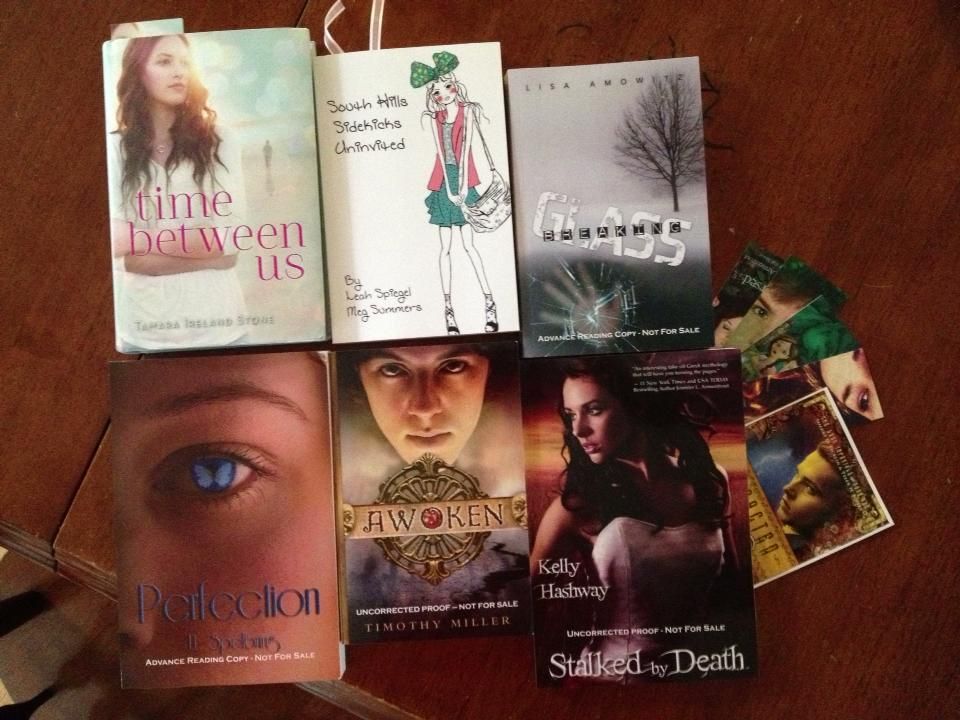 This two I was pre-approved for on Net Galley
The Silver Chain by Primula Bond
The Coldest Girl in Coldtown by Holly Black (very excited for this as I missed out on getting an ARC at BEA)

This one was free on Amazon and I could not resist as it looks good!
Double Star by Cindy Saunders
This one was sent to me by Captsone Young Readers
Title: Hit the Road Helen
Author: Kate McMullan
Publisher: Capstone: Myth-o-Mania
Expected Publication Date: September 2013
That's it for this week. And I think that is enough! LOL! Gotta love a good haul!
What did you get?