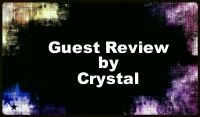 Astrid Jones desperately wants to confide in someone, but her mother's pushiness and her father's lack of interest tell her they're the last people she can trust. Instead, Astrid spends hours lying on the backyard picnic table watching airplanes fly overhead. She doesn't know the passengers inside, but they're the only people who won't judge her when she asks them her most personal questions . . . like what it means that she's falling in love with a girl.
As her secret relationship becomes more intense and her friends demand answers, Astrid has nowhere left to turn. She can't share the truth with anyone except the people at thirty thousand feet, and they don't even know she's there. But little does Astrid know just how much even the tiniest connection will affect these strangers' lives--and her own--for the better.
In this truly original portrayal of a girl struggling to break free of society's definitions, Printz Honor author A.S. King asks readers to question
everything
--and offers hope to those who will never stop seeking real love
Crystal's Review:
Our nation is at a great turning point in human rights, with more and more states getting on board and granting same sex marriage rights. This is wonderful for our gay friends and family members, but it can also add additional pressures for gay teenagers to "come out" sooner than they feel ready to. A.S. King takes you into the mind of a teenage girl who is struggling with holding her secret and her best friend's in a small Pennsylvania town, where breaking the mold is among the worst of sins. Soon Astrid finds that she cannot keep her worlds from colliding, and she grapples with keeping her feelings hidden while she tries to figure them out herself. She confesses her thoughts and sends love (and sometimes a philosophical question or two) to the passengers in the airplanes that fly over her picnic table as she lays on it in her backyard, changing the course of a life or two in the process. A beautiful story of family and friendship, the pressures of being gay in a society that does not yet wholly embrace it, and the amazing power of love. Such a great account of the internal battles that a gay teen deals with day to day.
A.S. King is the author of the 2012 Los Angeles Times Book Prize winner, ASK THE PASSENGERS, YALSA Top Ten EVERYBODY SEES THE ANTS and the Edgar Award nominated and 2011 Michael L. Printz Honor Book PLEASE IGNORE VERA DIETZ. She is also the author of THE DUST OF 100 DOGS and MONICA NEVER SHUTS UP, an adult short story collection for adults. Next up: REALITY BOY coming October 2013.
p.s.- If I don't accept your friend request, don't feel sad. It's because I don't really use Goodreads even though I'm completely thrilled that you do!