We're so excited we want to do a giveaway! Yup, that's right, we want you to win something!
What will you win? Well, take a lookie at what these authors are holding!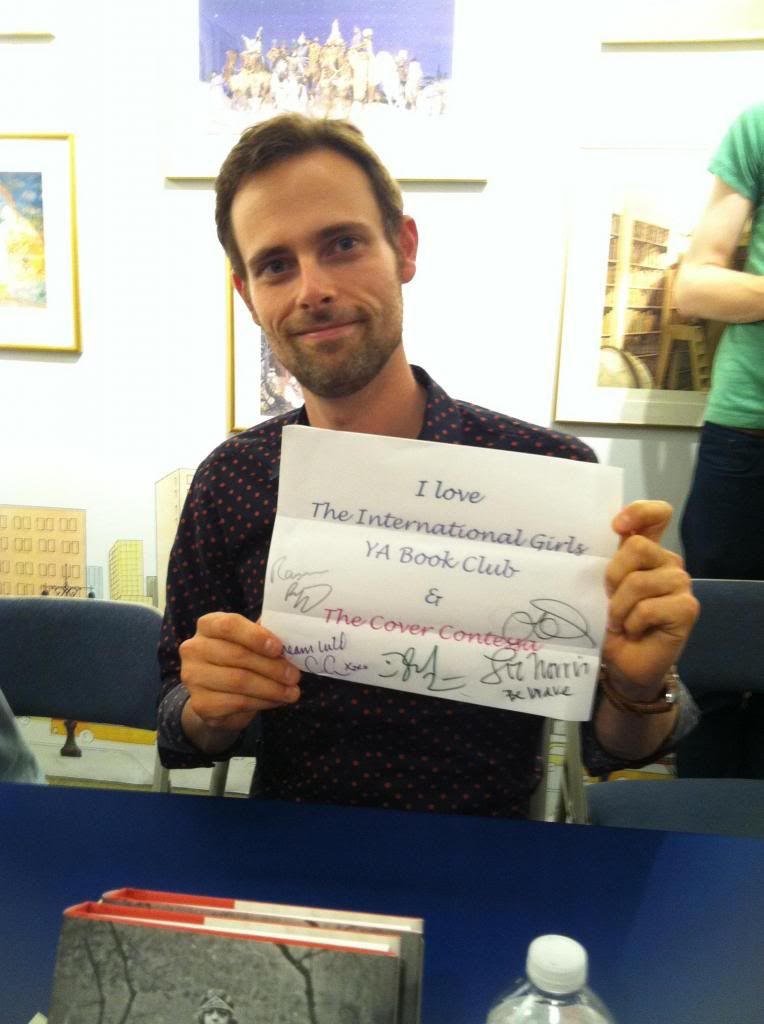 That's Tahereh Mafi, Ransom Riggs, Lauren Oliver, Elizabeth Norris, David Levithan and Andrea Cremer. They all signed these neat posters D'vora made and brought to a signing!
Isn't that awesome? And one could be yours!
Here are some of the things the authors wrote:
Tahereh wrote "Be Awesome"
Andrea wrote "Dream Wild"
Elizabethe wrote "Be Brave"
So, what do you have to do, you ask? Well, you just need to fill out the Rafflecopter below! That's it! And you'll be entered to win a signed poster! How cool is that! So GO GO GO! It's International!
a Rafflecopter giveaway